8 Surprising Things That Can Cause Constipation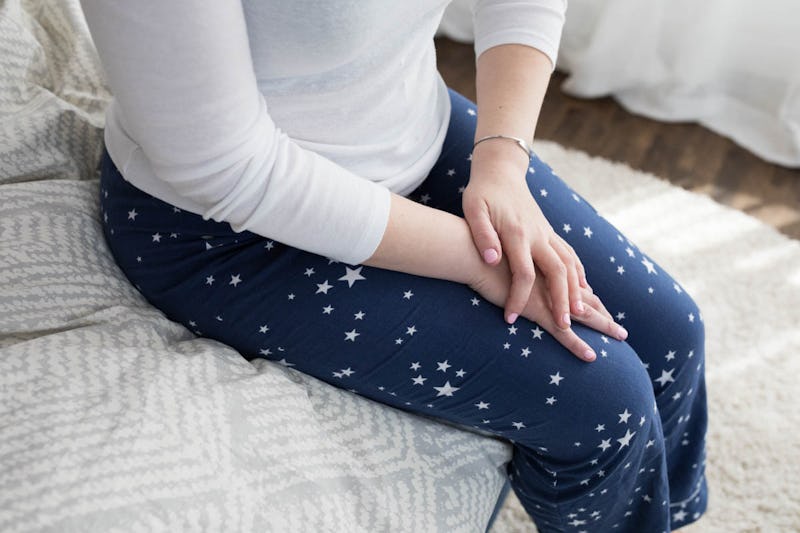 Ashley Batz/Bustle
Anyone who has ever been constipated before knows the struggle can be all too real. It's not only uncomfortable, but it can also be painful and seemingly never ending for some. A lack of fiber, certain medications, and health conditions are some common causes behind why you may be constipated. But according to experts, there are also some surprising causes to be aware of.
According to the U.S. Department of Health an Human Services, constipation is pretty common across all ages and tends to affect women more than men. It's basically a condition in which someone has difficulty emptying their bowels, usually due to hardened stool. As Jeffrey Kim, MD, FAAFP, family medicine physician at Loma Linda University Health, tells Bustle, it can affect each person differently and may cause abdominal pain, bloating, discomfort and feelings of unease or distress.
According to Dr. Kim, constipation can be caused by a number of different things. For instance, not drinking enough fluids or eating enough fiber are pretty common causes. "Sometimes underlying medical conditions such as hypothyroidism, colon cancer, or other medical disorders can cause constipation," he says. "Certain medications such as opioids are also a common cause. In older patients, the cause can be multi-factorial. Some patients who suffer from irritable bowel syndrome may have higher rates of constipation."
As with many things related to your health, your lifestyle habits can increase your chances of getting constipation. So here are some surprising things that can cause it, according to experts.