8 Symptoms Of Post-Treatment Lyme Disease That Are Easy To Miss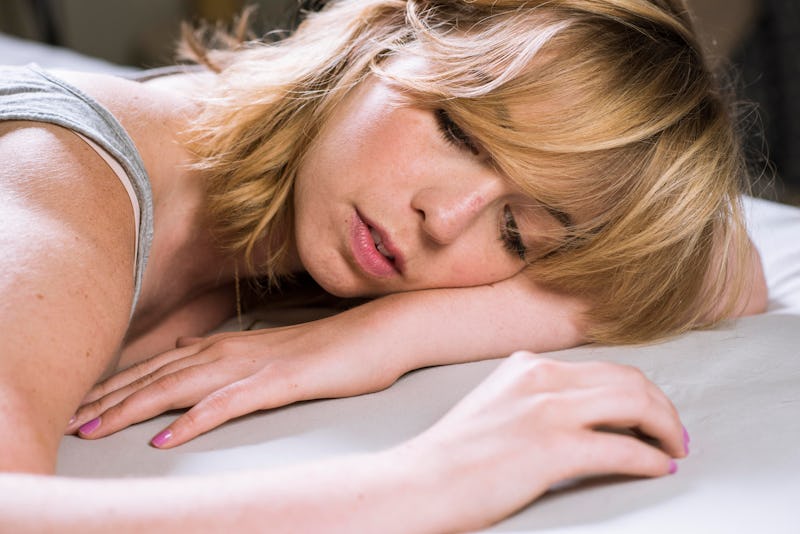 BDG Media, Inc.
Getting Lyme disease is never fun, but the tick-bite induced red, bulls-eye shaped rash and flu-like symptoms tend to resolve after a course of antibiotics. However, some Lyme patients who are treated don't see a reduction in all of the their symptoms, and it's so common it even has its own name. Subtle signs of post-treatment Lyme disease, also known as post-treatment Lyme disease syndrome or PTLDS, include fatigue, pain, insomnia, and depression, according to a study published in the journal Frontiers in Medicine. What's more, these symptoms can persist long after the disease has left the body, sometimes for as long as a decade.
"Although physical exam and clinical laboratory tests showed few objective abnormalities, standardized symptom questionnaires revealed that patients with PTLDS are highly and clinically significantly symptomatic, with poor health-related quality of life," the study reported. "PTLDS patients exhibited levels of fatigue, musculoskeletal pain, sleep disturbance, and depression."
Like other chronic conditions that are poorly understood, living with post-treatment Lyme disease can be both physically and mentally exhausting, on top of being incredibly frustrating. If you've had Lyme disease, been successfully treated, and you're still experiencing symptoms, these are the subtle signs of post-treatment Lyme disease to watch for.