8 Things I Wish I'd Known Before I Traveled Alone For The First Time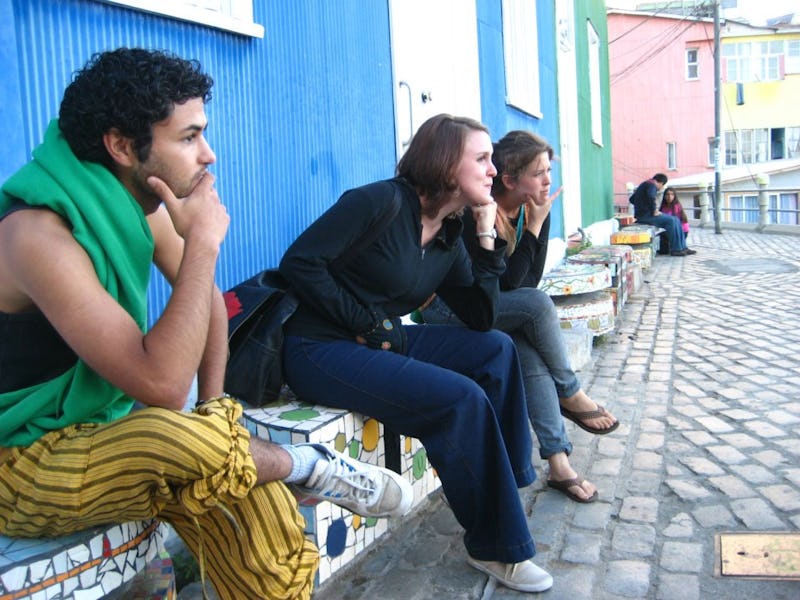 Emma McGowan
I love solo travel. My first solo trip was when I was 19 and I explored Italy on my own. Well, sort of on my own. I met a man in within the first couple of hours in the hostel in Rome and we had a whirlwind, two-week romance that ended with me crying in a park in Milan after he left me to catch a flight home. Since then, I've traveled around the world both by myself and with friends and my now-partner. And I've learned a lot.
While solo travel can seem intimidating — or even scary — in my experience, it's a time for incredible growth and freedom. It's so rare in our lives that we're totally un-beholden to anyone else. When you're traveling by yourself, you get to decide exactly what you want — and don't want — to do. Sick of that town? Go to new one! Think the hostel is gross? Don't stay there! Hungry? Get food! It's an amazing feeling to be able to completely follow your own desires and whims, without having to be concerned about anyone else's.
And when you travel on your own, you meet so many more interesting people. When you're with a friend or a romantic partner, you automatically have someone to talk to and hang out with. And obviously that's great for a lot of reasons! But when you're on your own, you're forced to interact with the people at the hostel or the bar or the restaurant. You seek out new interactions that you might not otherwise — and that you definitely wouldn't if you were traveling with someone else.
But solo travel also comes with its own complications. So, in the interest of encouraging each and every one of you to book a solo trip sometime soon, here are nine things I wish I'd known before my first solo trip. Hopefully they'll help make yours as smooth as possible.