7 Trips You Should Take By Yourself — Even If You're In A Relationship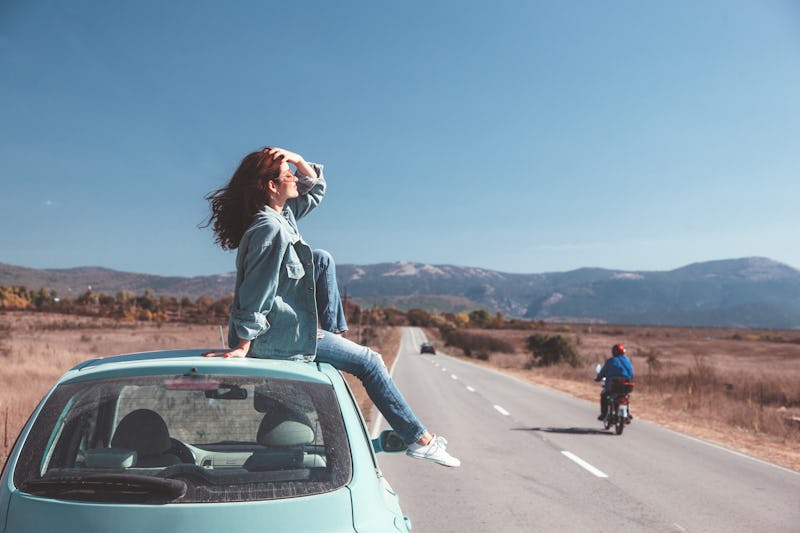 Alena Ozerova/Fotolia
Even though I'm in a relationship, I love to travel alone. And you can do that pretty much anywhere if you're savvy enough. But as most women who travel alone could tell you, certain places are more accommodating than others of women who are there by themselves, especially those with no interest in dating or meeting anyone there. Since I've traveled alone a lot myself, I know how scary and isolating it can be when the locals are trying to take advantage of you, as well as how rewarding it is when you make genuine friends.
"I think a lot of women are afraid to travel solo because they've been told it's not possible or it's not safe," Hostelworld's head of product and design and travel expert Breffni Horgan tells Bustle. "Don't let that stop you. If you've done your research, planned wisely, and set your mind on traveling, you will succeed and it will change your life. Everyone tells you that traveling will make you more confident, that you'll find yourself, that you'll be creatively inspired. That's all true, but only if you take a chance on solo travel and embrace the challenges that will inevitably pop up along the way."
Here are some places that are ideal for solo women travelers, especially those who are in monogamous relationships or, for whatever other reason, not looking for romance.