'Bachelorette' Fans Need To Get Acquainted With Jordan's Excellent Instagram Account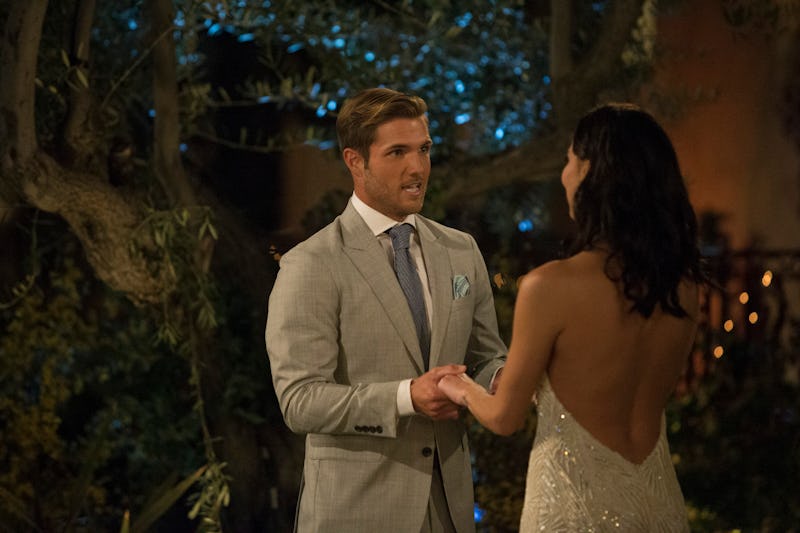 Paul Hebert/ABC
This season of The Bachelorette features Becca Kufrin as the lead after she had her heart broken by being dumped on national TV. After that hard lesson, she probably wanted to make sure she really got to know the 28 bachelors who were vying for her heart. And, what better way to get to know what a person is all about than snooping through their Instagram page? Of course, Becca couldn't do that while on the show, but fans can do it now. Bachelorette contestant Jordan Kimball's Instagram page reveals a lot about his regular life off the show.
First off, here's what we know about him from press materials. Jordan gave viewers a taste of his personality in a couple of sneak peek clips. His Bachelorette introduction video reveals that he attended the College of Central Florida and likes to kayak and run in his spare time. The former Business/Accounting major calls his signature modeling stare a "pensive gentleman" look and scored a feature clip on The Bachelorette's Twitter page where Jordan said there was more to modeling than being "ridiculously good looking" like going to the gym, tanning, and dispensing salt spray on his blond locks. (Duh.) Humility does not seem to be his strong suit and Becca's edited-in eyeroll could hint that she isn't charmed by his personality.
The 26-year-old Florida native is signed with Wilhelmina, one of the most prestigious modeling agencies in the world. Almost all his Instagram posts include snapshots of Jordan donning tailored suits, flashy watches, button-up shirts, khakis combined with his "pensive gentleman look," and sculpted hair. Jordan's recent posts are very Bachelorette-esque with him featured in an engagement photo advertisement for Lavish Designs & Events, a wedding and event coordination company. He may not have a way with words, but he gives off Prince Charming vibes as he poses with a fellow model near the water.
Most of Jordan's photos may be carefully crafted to make him look like a modeling superstar, but the following Instagram posts reveal some information about the man behind the model: