8 Voting Rights Organizations You Should Know Before 2020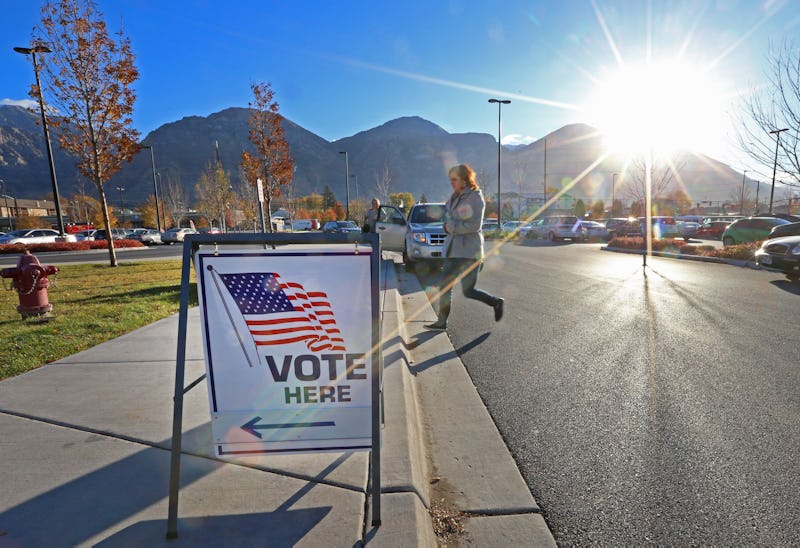 George Frey/Getty Images News/Getty Images
Ahead of the 2018 midterms, voter suppression was a huge topic for the Georgia races. And with 2020 on the horizon, addressing the issue nationally is going to be a big deal. Not just the presidential election, but 11 governorships, a third of U.S. Senate seats, and all 435 House seats will be up for grabs. With so many races, you might be wondering what you can do to help prevent voter suppression. Ahead of 2020, voting rights organizations are working to level that playing field.
On Election Day 2018, Georgia voters reported faulty voting machines, huge lines, and insufficient numbers of provisional ballots disproportionately affecting communities of color. These reports reinforced accusations that the Republican gubernatorial candidate, Georgia's then-Secretary of State Brian Kemp, purposely failed to prepare the state for the election in order to influence his own race. Kemp has denied allegations of intentional voter suppression.
But reported voter suppression isn't just an issue that comes up in Georgia. Early voting restrictions in North Carolina and voter ID laws in Texas, Mississippi, and Alabama have also been called out for narrowing the number of voters. Laws preventing those with prior convictions from casting ballots in Tennessee and Kentucky disproportionately affect people of color to the same effect, The New York Times reported.
If you've found some organizations you like, make sure to amplify their reach by calling your representatives and urging them to support the platforms they're fighting for.