8 Ways Even A 20-Minute Walk Can Change Your Brain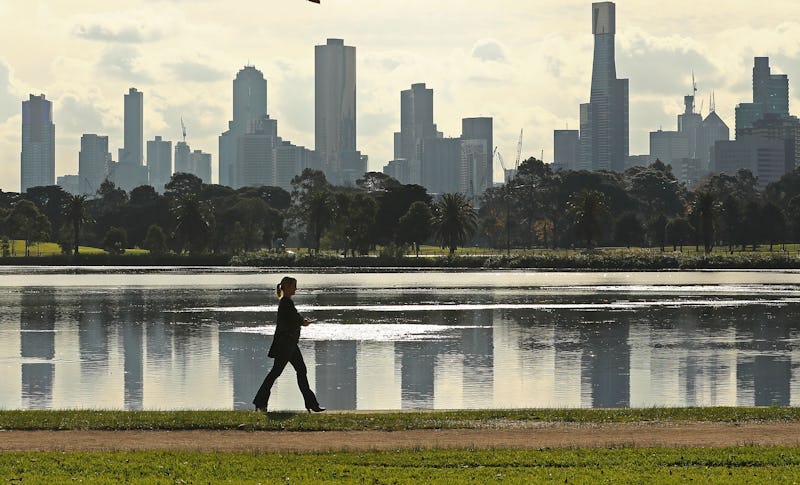 Scott Barbour/Getty Images News/Getty Images
Despite what some people think, you don't need a fancy gym membership to get the health benefits of working out. Walking is something you probably do on a daily basis without a second thought — whether while completing chores around the house or commuting to work — making it one of the most underestimated forms of exercise. However, science has shown time and again that simply walking can boost both your physical and mental health.
The best part is, your walk doesn't have to eat up two hours of your time, or be a strenuous hike to feel the positive impact walking can have on your body and brain. "Walking is known to have fantastic physical health benefits, but even a twenty minute walk can also provide a big boost to your mental health," Stephanie Blozy, an expert in exercise science and the owner of Fleet Feet of West Hartford, CT, tells Bustle. "As you walk, your whole body wakes up — especially your mind."
Seriously — all you need is 30 spare minutes in your schedule to get the benefits of walking. According to science, this is how even a 20 to 30 minute walk can change your brain for the better.