How To Use Your Writing To Resist Trump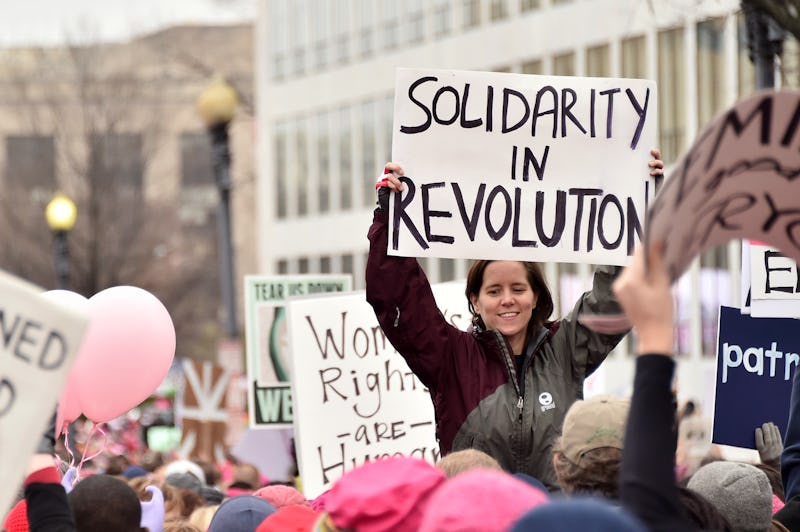 Mike Coppola/Getty Images Entertainment/Getty Images
The nightmare has yet to end in America in 2017. It can be easy in these uncertain times to feel like there's nothing you can do. Truth is, everyone has something to offer in the resistance against Donald Trump. Every single person has been blessed with gifts of some kind. Some people are great public speakers; others are perfect for leading marches and rallies. Others are wonderful planners, ready to organize anything and everything. Many people are beautiful writers, skilled at expressing themselves and conveying important messages that people need to understand. Sometimes, the latter of the three is passed over or thought of as "not real activism," but it's completely untrue. Every action counts — and writing is part of that.
The reality is that leading and organizing are not going to be realistic for everyone. Physical disabilities, mental illness, and financial strains are just three among many reasons that people can't lead or plan. Writing still might not be what everyone imagines when they think of activism but it's becoming more common as the masses continue to rise against fascism and oppression.
Below are eight ways that you can resist and fight using writing. This list is by no means comprehensive, so use your writing however you think is best.