These Zoom Alternatives Will Help You Stay Connected To Your Family & Friends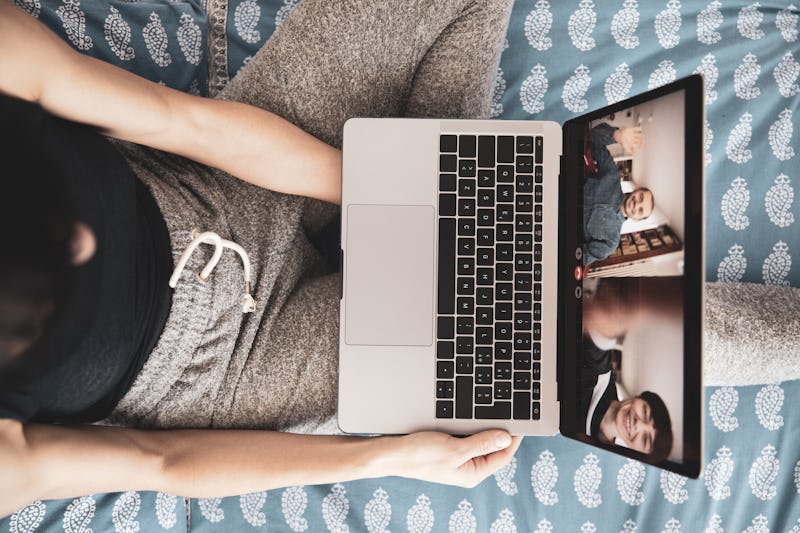 LeoPatrizi/E+/Getty Images
If you've been using video calls to stay in touch with coworkers, family, and friends during these past few weeks, you've likely been using a video conferencing app like Zoom. But if you've been worried about some of Zoom's recent privacy concerns or just want some other options for keeping connected to the people in your life, there are some great alternatives for Zoom, and turns out, they're just as easy to use.
With people adhering and adjusting to social distancing guidelines, searches for "video conferencing apps" have increased dramatically. Google Trends shows that since mid-March, these searches have hit never-before-reached heights. Google searches for "Zoom" have seen a similar increase during this time.
While Zoom is the No. 1 most downloaded video conferencing app and may be great for work meetings, virtual happy hours, and Powerpoint parties, there are some other apps out there that are ideal for getting work done, virtually hanging with friends, and keeping in touch with loved ones while in quarantine. Zoom is a great option, but it's not the only option out there for you. Here are eight Zoom alternatives that you can download on your desktop or phone right now.