9 Super Cheap Travel Deals You Can Get This Month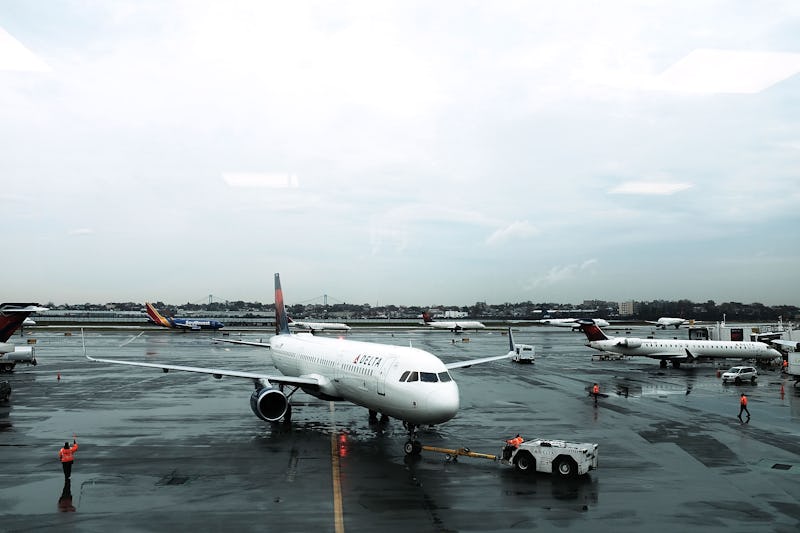 Spencer Platt/Getty Images News/Getty Images
It's no secret that traveling is expensive. Between transportation, hotels, food, activities, and souvenirs, even a short trip can cost hundreds, if not thousands, of dollars — and that's certainly not something everyone can afford. That's why so many people out there belong to loyalty points programs. These programs help you gain points through various methods that you can then cash in for cheaper flights and hotels, or maybe even some free stuff. But here's the thing: new data from U.S. Travel says that three in four Americans don't actually think it's possible to earn enough loyalty program points to be able to travel with them. At the same time, six in ten say that being able to redeem points for a vacation is an essential factor in planning a trip. With that in mind, Daily Getaways has put together some of the most amazing travel deals for April 2018 for some of the most popular cities in the United States — and you should absolutely be taking advantage of them.
From Apr. 9 until May 8, the U.S. Travel Association's Daily Getaways will be working with more than 20 major travel companies to showcase exclusive, limited-time savings up to 60 percent off for hotel stays, rental cars, attraction tickets, and more. New deals will be offered each week, beginning on Apr. 9. The deals include discounts on travel to some of the biggest cities in the U.S., like Las Vegas, New York City, and San Diego.
So, if you're looking to book a trip somewhere fun, you will definitely want to pay attention to the Daily Getaways site to see what they have going on. New limited quantity deals will go up at 1 p.m. EST every day. Some offer loyalty points for sale to be used towards whatever you want, while others offer specific offers that can include things like rental car coupons and hotel stays, or travel packages. This is a really great chance to explore a new place you haven't thought of, or to at least bump up your points to go somewhere you've been thinking about for a while.
To give you a head start, since many of these deals will sell out quickly, we've put together a list of some of the best travel deals on the site so far. Check them out and remember — new deals will go up each day, so you might want to stay on top of the website even after reading this!