17 Travel Bloggers Reveal The ONE Place You Should Visit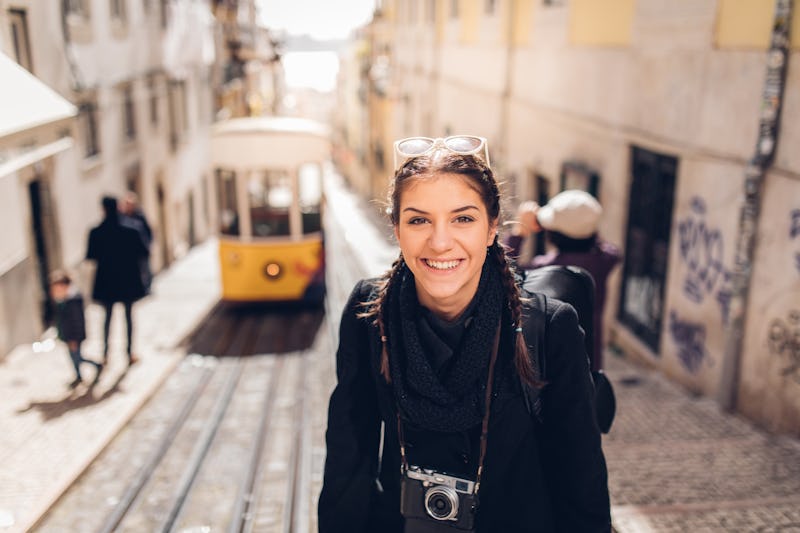 eldarnurkovic/Fotolia
When spring first hits, you might find yourself daydreaming about the one place you've always wanted to go to, but have never had a chance to visit. Suddenly, you're lost in the landscape: perhaps exploring ancient ruins, making new friends with the locals, and pushing the limits of your own comfort zone. You're on an adventure, without ever leaving your desk.
I've always found myself drawn to Lisbon, Portugal. Something about the old cobble stone streets, the vibrant and colorful buildings and architecture, and the buzzing electricity of city life has always appealed to me. And yet, I have never found an opportunity to visit — even when I was in college, studying abroad in Europe. So when I need an escape from reality, I allow my mind to ease into the metropolis that is Lisbon, even for a few seconds. And as comforting as virtual vacations can be, I truly hope to travel there myself one day.
Luckily, travel bloggers have the luxury of combining the mundanity of a work week with the excitement of travel: there desks are plane folding tables, there time-stubs plane tickets. Here, 17 travel bloggers share their secret travel destinations: the next place you should venture off to, not only in your dreams, but on your next IRL adventure.