The Best Over The Knee Boots Under $100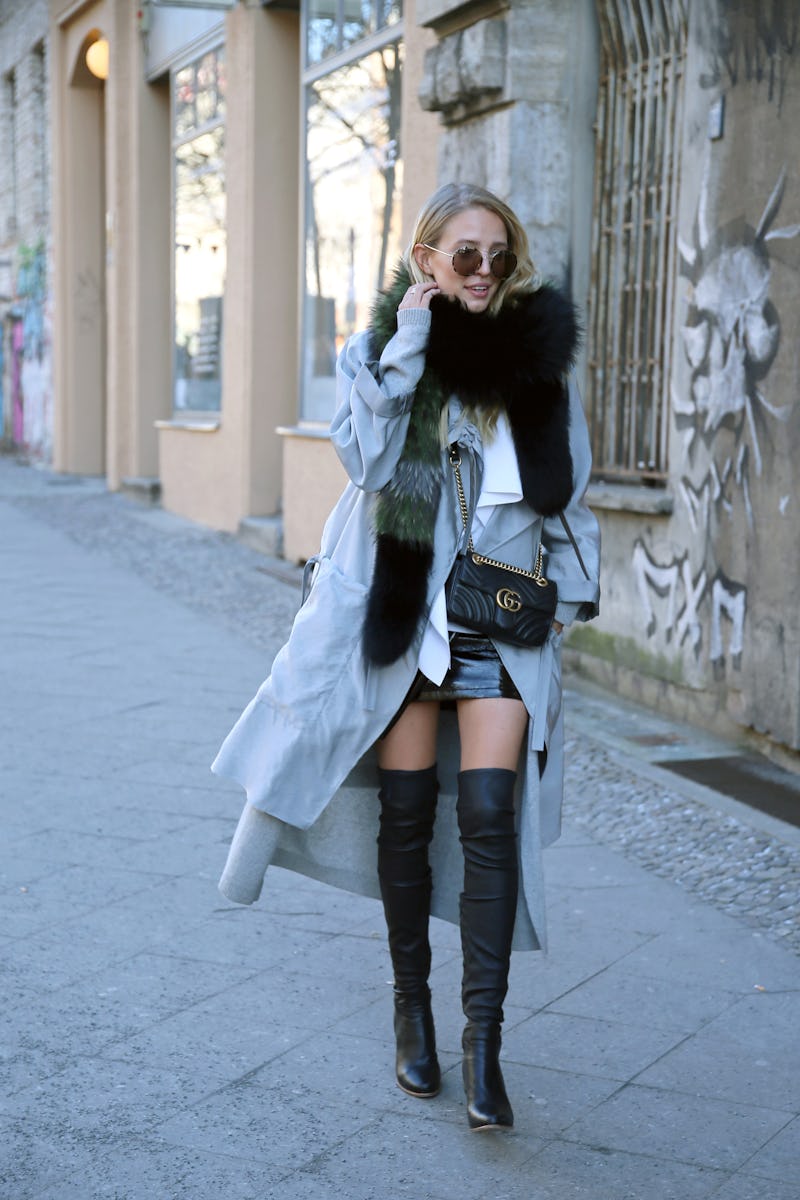 Thomas Niedermueller/Getty Images Entertainment/Getty Images
Over the knee boots have become a crucial part of any fashion enthusiast's wardrobe, which also means that they have become increasingly available and affordable. And with plenty of sales going on right now, you can definitely find over the knee boots for under $100.
With winter quickly coming to an end (or at least that's what I keep telling myself, whether it's true or not), stores are rushing to get rid of their winter boots, i.e. over the knee boots, so they can stock their shelves with cute sandals and strappy heels for warmer weather. But don't be hesitant to buy a pair of over the knee boots now. They can easily be transitioned into spring, and even summer, just take Khloe Kardashian for example.
And in a fun turn of events, brands are starting to make summer-worthy over the knee boots, like the cool fishnet boots Hailey Baldwin wore in Nov. 2016, that you can pair with skirts, cutoffs and even just an oversized tee if you want to channel your inner Rihanna.
So if you're searching for some new over the knee boots under $100, look no further. Here are 9 pairs of over the knee boots that are too cute to pass up.
ASOS Kobus Lace Up Over The Knee Boots, $83, ASOS
An updated take on combat boots.
Public Desire Flat Black Tie Back Over The Knee Boot, $60, ASOS
There is nothing better than throwing on a pair of tall flat boots, leggings and an oversized sweater.
Faux Suede Over The Knee Boots, $58, Forever21
Perfect for spring!
Women's Journee Fashion Collection Boots, $65, Target
These boots are basically a knock off of a Steve Madden pair, which are a knock off of Stuart Weitzman. So basically it will look like you're wearing Stuart Weitzman boots for a tenth of the price.
Ingrid Taupe Suede Peep Toe Over The Knee Boots, $46, Lulus
So you don't overheat when the weather can't decide if it's supposed to be hot or cold.
Callisto Black Suede Thigh High Boots, $63, Lulus
These thigh high boots are phenomenal.
Taupe Over The Knee Gladiator Heels, $29, Love Culture
Okay yes, these are a little more like sandals than boots, but they go over the knee and are going to be so big in 2017.
Thigh High Boots, $60, H&M
Just picture these babies with cutoffs. Perfection.
New Look Over The Knee Boots, $47, ASOS
The heel on these is the perfect height for walking while also looking a little taller.
Images: Asos.com (3), Forever21.com, Target.com, Lulus.com (2), Loveculture.com, Hm.com