These 9 True Crime Podcasts Are All Available On iTunes & Perfect For A Long Commute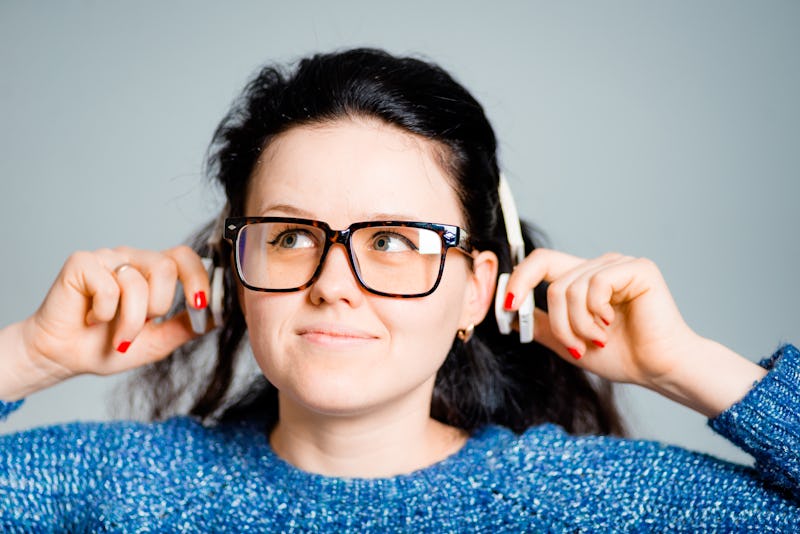 Shutterstock
The sun is shining, people are outside socialising, everything is bright and sparkly. Perfect time for organised fun, talking to people, being in uncomfortable social situations, and peeing in porta loos. Oh sugar have I lost you? Do you actually find solace in alone time, chill moments, listening to really dark stuff, and kind of scaring the eff out of yourself? Yay me too! Well don't you worry because if you are thus inclined there are so many good true crime podcasts on iTunes and I'm about the list all the best.
Guys, there are actually so many options to slip into a true crime world and escape the hell that is other people. Or, like many true crime fans, to connect with others over this creepy AF interest. You are not alone babes, there are in fact many like you.
Speaking to the Huffpost, Amanda Vicary, an associate professor of psychology at Illinois Wesleyan University shared the reasoning behind people being super fascinated by the genre: "By learning about murders — who is more likely to be a murderer, how do these crimes happen, who are the victims, etc. — people are also learning about ways to prevent becoming a victim themselves."
So babe, you aren't sick, you're normal. So prepare to be entertained AF and also a little scared.