9 Restaurants On Your Local High Street That Serve Tasty AF Vegan Food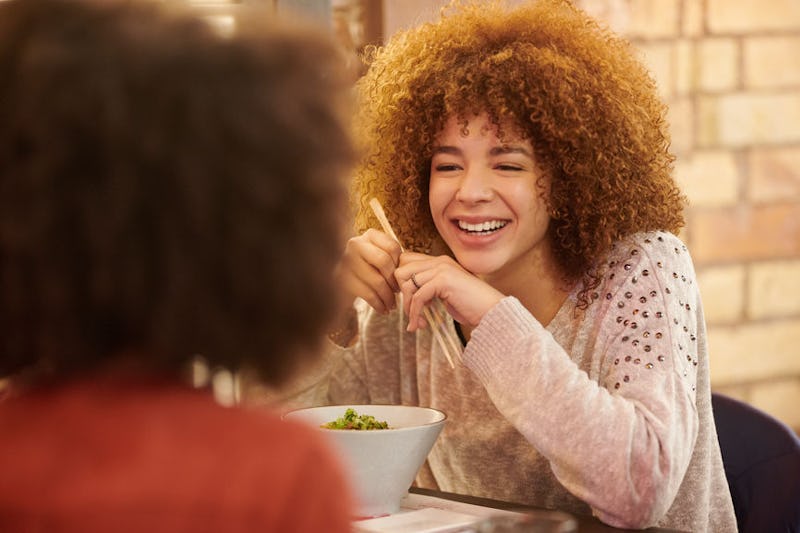 Guille Faingold/Stocksy
The vegan diet has been referred to as a fad or trend in the past. However the proof is in the (vegan) pudding when it comes to the sales of vegan products. And nope I don't mean good old fashioned fruit, veg, and pulses — I mean all kinds of delicious food. And, where it was once virtually impossible to get a decent vegetarian dish — let alone a vegan one — while eating out, high street eateries are now stocking more and more options for all dietary requirements. So, here are the best restaurants for vegan options in the UK. I mean, seriously, even if you aren't someone who only eats plant based, you'll probably still want to chow down on the dishes on offer at these places.
More and more people are now opting for cruelty-free food and, IMO, it's about time. According to the Guardian, statistics have shown that orders for vegan takeaways increased by 388% between 2016 and 2018. So, really, any company would be pretty dumb to not jump on that vegan wagon and get to providing food worth making a trip for.
Below are 9 of the best UK restaurants for vegans and those prefer a plant-based diet.
This article was originally published on