9 Clever Hacks That Can Actually Prevent Divorce, According To Research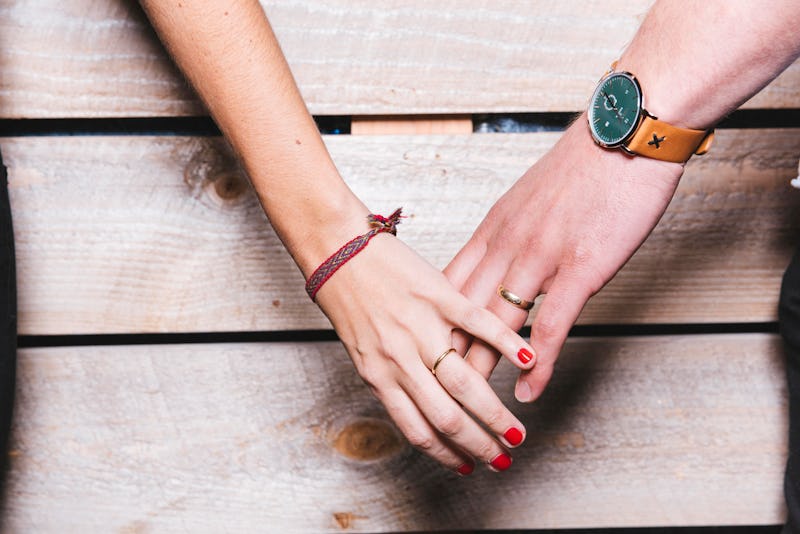 BDG Media, Inc.
Relationships might seem like mysterious, unknowable things. Though often it's easy enough to tell when a relationship is doomed from the start, other matchups seem like they'll last for the long haul, only to fizzle out. But some scientists have actually figured out how to predict divorce with way higher accuracy than you might think — and they can use that knowledge to prevent divorce.
"Using the scientific method is essential to understand relationships," David Bennett, a certified counselor and relationship expert, tells Bustle. "For some reason, many people approaching dating and relationships as if they are mysterious or magical. In reality, there are proven ways to strengthen relationships."
One of the most successful of these researchers is Dr. John Gottman, an American psychological researcher and clinician who set out to find whether there were really patterns of behavior, or sequences of interactions, that could differentiate happy and unhappy couples. His research ended up achieving over 90 percent accuracy in predicting divorce, and to this day is among the most replicated in the family research field. And while it may seem overwhelming on the surface to look to scientific studies to understand your relationship, Dr. Gottman's findings are easy to apply to a large variety of romantic relationships.
When you begin to understand the science behind their relationships, you may be able to find success that otherwise seemed unattainable. The behaviors that prevent divorce are often shockingly simple. Here are nine clever hacks that can actually prevent divorce, according to scientific research.