9 Super Subtle Signs A Person Might Have Anxiety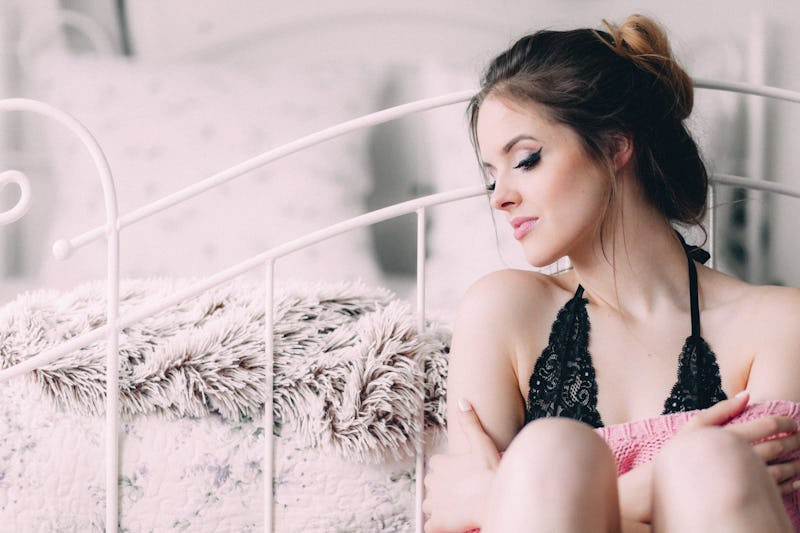 Pexels
Some people are open about their anxiety and feel comfortable discussing it with others. But many people don't want to share the details of their mental health, and just because they don't talk about it doesn't mean you shouldn't be aware of it. There are a number of signs that indicate someone has hidden anxiety, and knowing that someone close to you is going through this can help you better understand how they function and may even inspire you to reach out in ways you normally wouldn't.
"People with anxiety often already worry about the judgement of others," says Kelsey Torgerson, a licensed clinical social worker and anxiety specialist, over email. "Although you may have an idea that someone you know is suffering from symptoms of anxiety, it can be very hard for them to open up about this. They may try and mask their anxiety."
It's important to note that each of these signs do not always mean it's anxiety or that something is wrong. "People can have off days or off weeks, but once these symptoms start to become more noticeable, say for weeks to months, that might be an indicator that anxiety is present," says psychotherapist Angela Ficken over email.
That being said, knowing the more subtle signs of anxiety can be useful and can help guide your interactions with people. Here are nine signs of a person with hidden anxiety.