9 Super Warm Items Of Clothing To Invest In RN, Because This Weather Is Snow Joke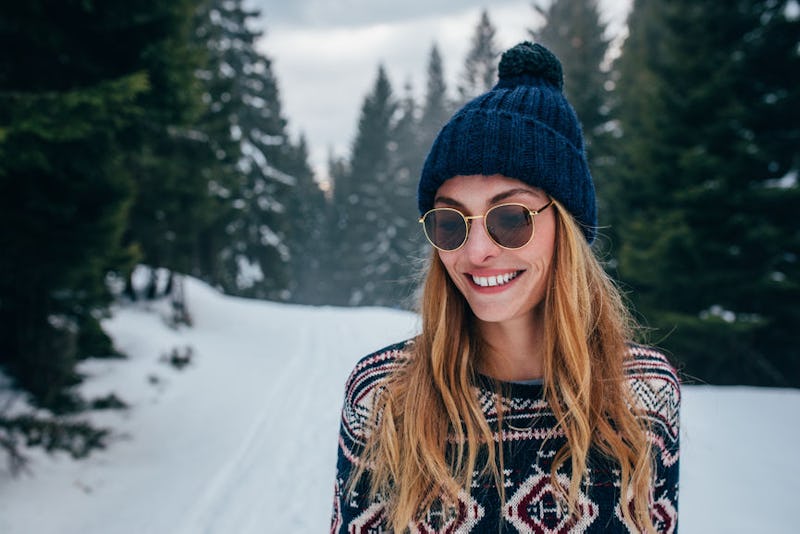 Lumina/Stocksy
Us Brits sure do love to overhype the snow. While some parts of the UK have barely seen a flake, other areas have been inundated with snowstorms. No matter how much warnings the nation is given, it's common to find yourself underprepared for such weather. This is especially true when it comes to your wardrobe. Everyone owns a good winter coat and super thick socks, but thin knits and slippery shoes tend not to fare quite as well in freezing temperatures. I've scoured the internet to find what to wear in the snow that will actually keep you warm.
According to The Sun, the UK had its coldest day in seven years this week. The wintry weather has unsurprisingly caused chaos for cars, buses, planes, and trains. Some of you may well have decided to work from home rather than brave the flurries.
Whether you're embarking on your usual commute or trying to remain indoors for as long as possible, you'll likely encounter bad weather at some point. The following items are guaranteed to keep you nice and cosy on those occasions, however rare they may be.
From literal snow boots to essential thermals and slightly outlandish hats, these pieces will serve you well for any future snowy periods.