9 Customizable Products To Start Playing With Now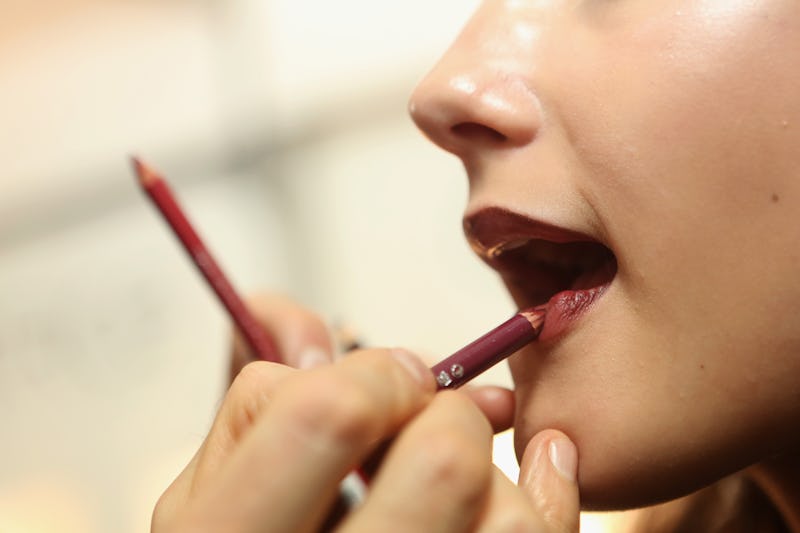 Adam Berry/Getty Images Entertainment/Getty Images
Beauty fanatics come in every shade with varying skin types so there's no way products can be a "one size fits all" type of deal. Thanks to brands that let customers get involved in the manufacturing process and enhancers that add personal touches to existing products, there are ways to customize your makeup to suit your specific needs.
There's no struggle quite like the hassle of finding makeup shades that suit your complexion perfectly. Even narrowing down a skincare routine that actually works well can be difficult. Getting your perfect foundation shade or your skin in order has to be easier than trying a million different products just to be disappointed when they don't turn out as expected. When you can't seem to hunt down those holy grail products, a tailored beauty routine is in order.
These days, personalizing your beauty stash goes beyond piecing together a custom makeup palette or layering perfumes to create a signature scent. You could be the only one rocking a specific lipstick hue, an original highlight, or even a whimsical nail polish shade. If you take advantage of these nine ways to make your beauty products one-of-a-kind gems, you'll never regret a single purchase.
Make Up For Ever Chromatic Mix in "Red", $14, Sephora
Your luck hasn't run out just yet if you still haven't found a foundation shade that matches your skin tone exactly. Transform any base with a foundation mixer that is comparable to your skin. Make Up For Ever's Chromatic Mix comes in primary shades, plus black and white, so that you can adjust your favorite foundation to suit your complexion and its undertones.
Cover FX Custom Enhancer Drops in "Moonlight", $42, Sephora
Cover FX changed the glow game with their Custom Enhancer Drops. Perfect for the highlighting obsessed, this magical solution can turn a dull facade into a gleaming sensation. But you could opt for a subtle glow too by controlling how many drops you dab into place.
Unique Fragrance, $80, Unique Fragrance
Finding a scent that is perfect for your body chemistry is easy breezy thanks to Unique Fragrance. Create a custom scent for yourself or a loved one by choosing your own blend of ingredients and nodes. With options for bottle designs and inscriptions too, your own signature fragrance can't get any more personalized.
NYX Total Control Drop Foundation, $14, Ulta
Customizing your foundation down to the coverage is possible with NYX's Total Control Drop Foundation. Using as much product as your heart desires, you could paint on a sheer wash of color or pack on the product for a full coverage makeup look.
Pretty Please Nail Polish, $12, Pretty Please Nail Polish
A personalized lacquer, courtesy of Pretty Please Nail Polish, could be the ultimate gem in your beauty stash. With your own clever polish name in your collection, you're guaranteed to be the only one rocking your shade.
Buxom Customizable Eyeshadow Bar Palette, $40, Sephora
Tired or purchasing eyeshadow palettes with useless hues you never touch? Try putting together your own palette, complete with colors you know you'll love. Brands such as MAC, Anastasia Beverly Hills, and Buxom make it possible to mix and match shadows for your own blend of favorites.
Anastasia Beverly Hills Lip Palette, $48, Anastasia Beverlyhills
A lip palette like Anastasia Beverly Hills latest release may be just what you need if you're on the market for a unique lippie. Loaded with the essential nudes, pinks, and primary colors, whipping up your shade of choice is easier than ever.
Cover FX C+ Lemongrass - Radiance, $48, Sephora
If you're hoping to take your favorite serums and moisturizers to the next level, add a few drops of Cover FX face oil into the mix. Available in five different blends, these drops can give your go-to products a boost of radiance, hydration, or anti-aging properties.
Custom Jamberry Nail Wraps, Prices Vary, Jam Berry
Your nails could truly be a spectacle with custom Jamberry Nail Wraps. Create original designs via Jamberry clip art or upload your own photo for the most original nail art anyone has ever seen.
By purchasing a few key products, you could give the essentials in your collection a makeover. Achieving your most effective makeup and skincare yet can't get any better than this.
Images: Courtesy Brands