9 Dry Shampoos For Natural Hair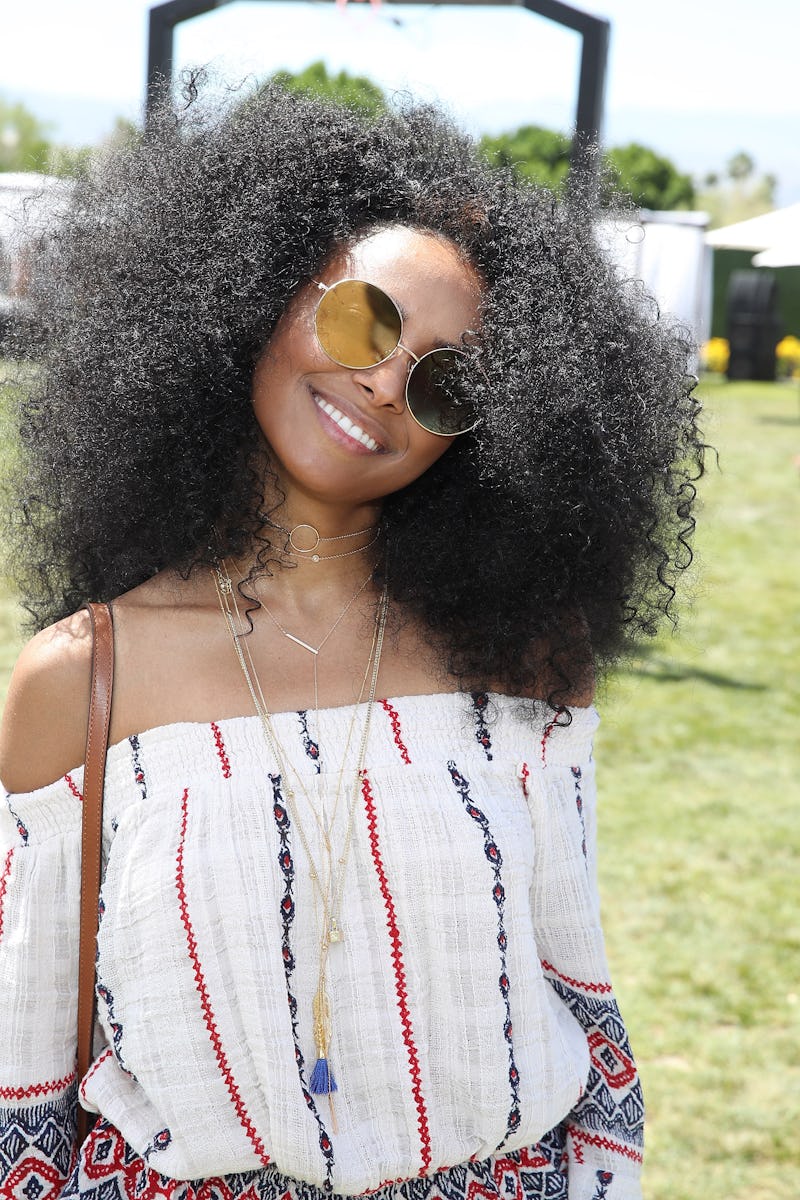 Jonathan Leibson/Getty Images Entertainment/Getty Images
Natural black hair and dry shampoo are two things you don't usually hear mentioned together. Although they're generally geared towards those with non-Afro-textured hair types, that doesn't mean there aren't dry shampoos for natural hair worth trying.
Considering the slightest drop of water shrinks type 4 strands to the max, any product that could refresh my coils and give me a few more days to enjoy stretched hair sounds like a winner. But I must admit I always thought dry shampoo could never work for natural textured hair, no matter how much people raved about it. Even the best dry shampoos just seemed as though they would dry out my hair (the ultimate no-no), weigh down my strands, and leave chalky residue behind in my already wild mane. Still, I'm always willing to give most products a shot at least once before completely ruling them out as options for my texture.
Even it doesn't initially seem ideal, it just may be worth it to try a product that can make postponing wash days bearable. After checking out these 9 curly girl approved dry shampoos, you just may add this time-saving cleanser to your list of products for naturalistas to try.