9 Early Signs The Person You Just Started Dating Is Actually Your Soulmate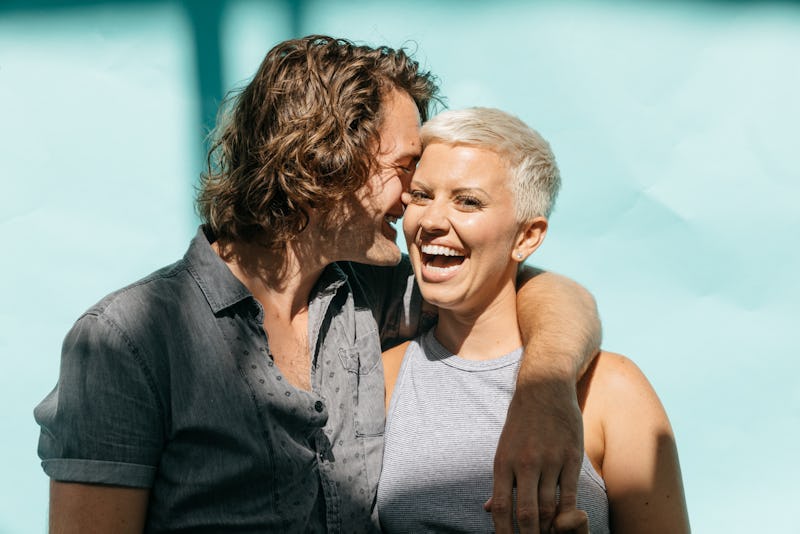 Ashley Batz/Bustle
No matter how grounded or realistic you are, when you're ready for a serious, long-term relationship, there's always that hope that the person you just started dating might finally be "The One." For the most part, it's much easier to tell early on if someone's really not for you (i.e. if it doesn't feel right, it probably isn't). But recognizing the early signs that your partner is your soulmate isn't always as easy.
While recent study published in the journal Personal Relationships found that love at first sight isn't actually real, Licensed Clinical Psychotherapist, Julia Colangelo, LCSW tells Bustle, that knowing someone is "The One" can actually happen immediately.
"Early signs can be spotted immediately to about six months, only if you have regular, near daily contact, and have agreed to the status of your relationship whether it be open, monogamous, or polyamorous," Colangelo says. For people who are dating exclusively but don't have consistent contact (you go an average of two or three dates per month), this would be a much longer process. "I would say folks who feel or believe in their soulmate (because not everyone does) might really have a sense for a person quite early on IF both individuals are being their authentic selves," Colangelo says. Because, let's face it, being authentically you in the beginning stages of a relationship isn't always the case — which is why she says many people often feel "tricked" after the honeymoon phase is over.
So if you want to know if your partner is right for you early on in your relationship, here are nine signs you should look out for.