9 Mugs To Buy If You're Obsessed With Fall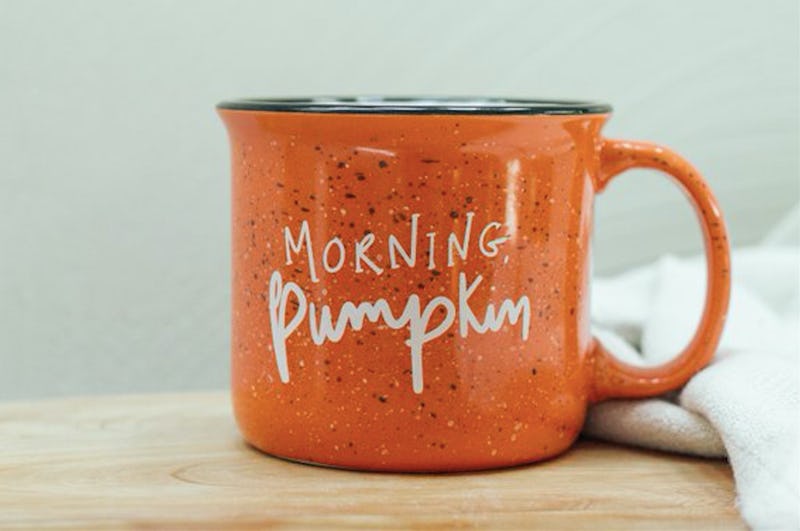 Etsy
We all know the fall season doesn't just bring warmer, chic coats or pretty leaf scenery — it also brings lots of hot flavorful drinks. Nothing can spice up a cool autumn night like enjoying a homemade pumpkin spice latte or a mulled cider made just the right way. It always warms up my insides, just the right way...
But if you aren't gung ho for putting on pants to pick up a PSL, and would much rather be sippin' on a little something at home, you'll probably want to invest in the right sort of mug! Luckily, there are a ton of mugs to buy if you're obsessed with fall.
It doesn't matter how new to fall stanning you are — these mugs are to die for and be used all year to hold your favorite beverages, even when the autumn season ends. And P.S. — they can help keep you hydrated when you're putting up all of your Halloween decorations. Waking up in the morning and sipping on some brew or juice with a mug that pretty is all part of the joy, and why not get a mug to enjoy that process?
Read on to see some of the cutest mugs available to buy online for this fall.