9 Harmful Fertility Myths Experts Want You To Stop Believing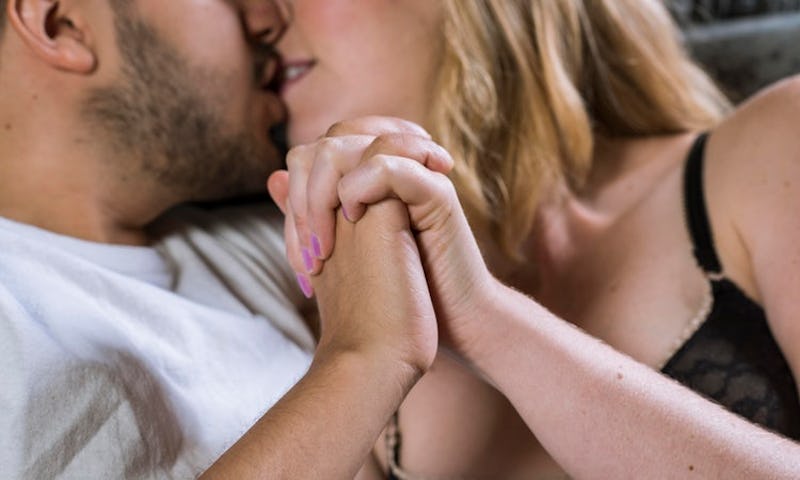 BDG Media, Inc.
When it comes to fertility, there is a lot of misinformation out there. Meaning, there are many fertility myths to stop believing. After all, even though you may have been raised to believe that you can get pregnant by French kissing someone, it doesn't mean it's true. But, the more such falsehoods are deemed true, the more people are inclined to believe them.
Celmatix, the next-generation women's health company, recently found out Millennial women's attitudes towards fertility, family planning, and more among 1,000 surveyed. They discovered things like, more than 30 percent of women surveyed mistakenly believed hormonal birth control affects fertility. This is just further proof that when in doubt, go straight to the source: your medical practitioner.
"Research has shown that many factors, including the genetics she was born with, play a significant role in an individual woman's reproductive health and fertility," Piraye Yurttas Beim, PhD, CEO and Founder of Celmatix, tells Bustle. "A common misconception among women of all ages, Millennials included, is that age is the only factor that impacts your biological clock. It's definitely true that many women fall off a 'fertility cliff' in their mid-to-late thirties, but this is based on an average, which, by definition, means that many women fall on one side or another. That means that some women may need to worry about their fertility earlier in their life, and some women may have more time."
Below, you'll find common fertility myths, so you can rest assured they are just that — myths. As usual, as I mentioned above, if you have any medical questions, consult in your doctor before believing any alleged truths, aka myths.