How To Spend Galentine's Day If All Your Friends Are In Relationships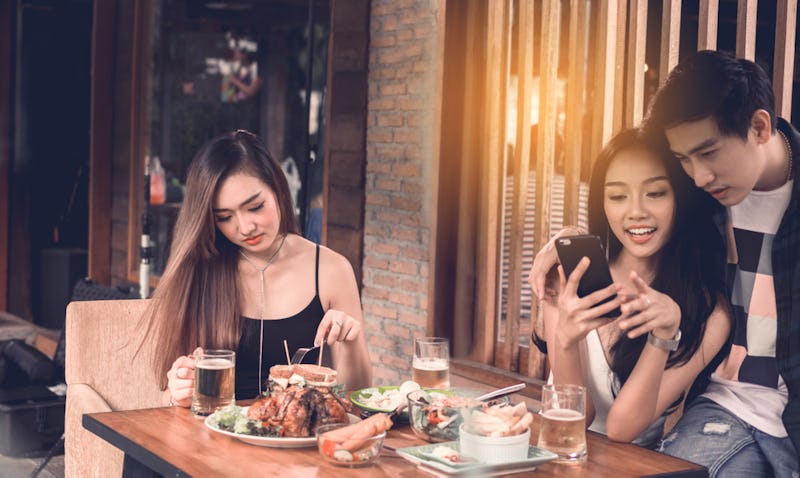 wutzkohphoto/Shutterstock
Smack a sparkly red heart sticker on Feb. 13. That's the official date for the unofficial-turned-traditional holiday of Galentine's Day, the day devoted to celebrating the wonderful ladies in your life. Obviously every day is an ideal time to celebrate the girl love in your group, but as life advances and we all land ourselves in relationships, and everyone's schedules conflict, it's nice to have a scheduled day to come back together. There are Galentine's Day ideas for if all of your friends are in relationships that'll help put the focus back on each other.
Love — the big romantic kind — is great, especially when your squad ships you and bae. But I believe it was Sex and the City that suggested, "maybe our girlfriends are our soulmates and guys are just people to have fun with." And so it's often worth showering your besties with love.
Grand gestures can be reserved for the relationships. Friendships are all about the little things. You don't need to book reservations at the hottest restaurant in town if that's not your thing. There are plenty of low key ways to celebrate the love and girl power in your gal group that might be a nice break from all the date nights. Feb. 14 can wait its turn. Feb. 13 is all about the gals.