These Empowering AF Gifts Are The Perfect Christmas Present For Your Fave Feminist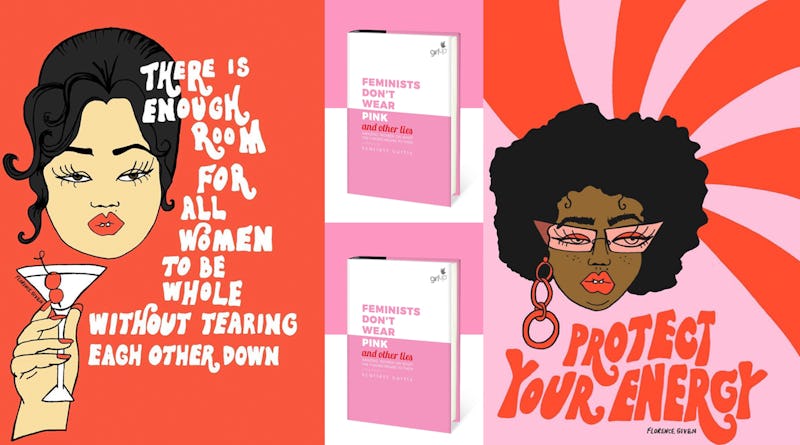 Florence Given/Feminists Don't Wear Pink
It's clear that some people still see feminism as a threat. In reality, all the "scary-sounding" word means is equal rights for everyone. But misconceptions, stereotypes, and err sexism, can make that difficult to live by, especially when faced with constant discouragement and criticism. But these Christmas gifts for feminists may just give a friend or family member the push they need to live their truth each and every day.
Of course, a necklace in the shape of a vagina or a poster brandishing a powerful quote isn't going to solve the world's problems. But these bold items may just change the mindset of a passerby or at the very least encourage someone to think a little more about their place in the world. Remember it's people who will lead change.
The following list also includes a couple of educational books, because you can't know how to effectively fight the good fight without seeing how women from years gone by did it. And no one will get a wider sense of the issues at hand without a little further reading.
Whether you want to add these feminist-minded products to your own Christmas wish list or know someone who would welcome them with open arms, you will be helping the cause. After all, a little really does go a long way.