9 Easy Workouts You Should Try If You Spend All Day Sitting At Your Desk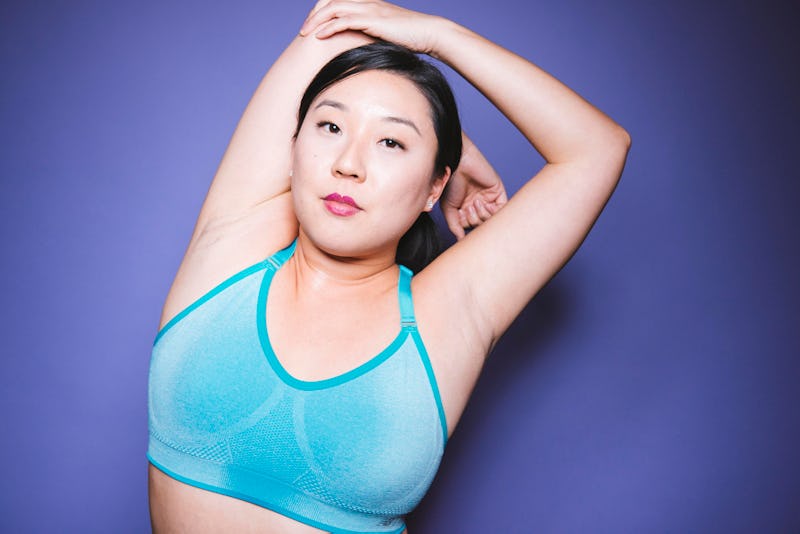 BDG Media, Inc.
After a long day of sitting at your desk, it can seem daunting to have to go to a workout class instead of finally making your way home. But staying active is important for your mind and body, especially if you're feeling stiff. There are a number of exercises for sitting down all day that can not only ensure you get in some physical activity, but they can help stretch out those muscles that need a little TLC after so much time at your desk.
"Our bodies were made to move and in order to truly care for them, you must move them in the right ways," personal trainer Lyuda Bouzinova tells Bustle. "If you have a desk job that requires you to sit for extended periods of time every day, it's important to be as active as possible when you're out of the office. Sitting extensively has been linked to ... high blood pressure, high cholesterol, and higher risk of death from cardiovascular disease and cancer. But even just a moderate amount of exercise will lower all of the above listed risks."
If you're someone who sits all day, you'll want to choose an evening workout that not only gets your blood pumping, but feels therapeutic on your body as well. Here are nine workouts that are best after sitting all day, according to experts.