You Definitely Need To Hear These 9 Miranda Bailey Monologues From 'Grey's Anatomy'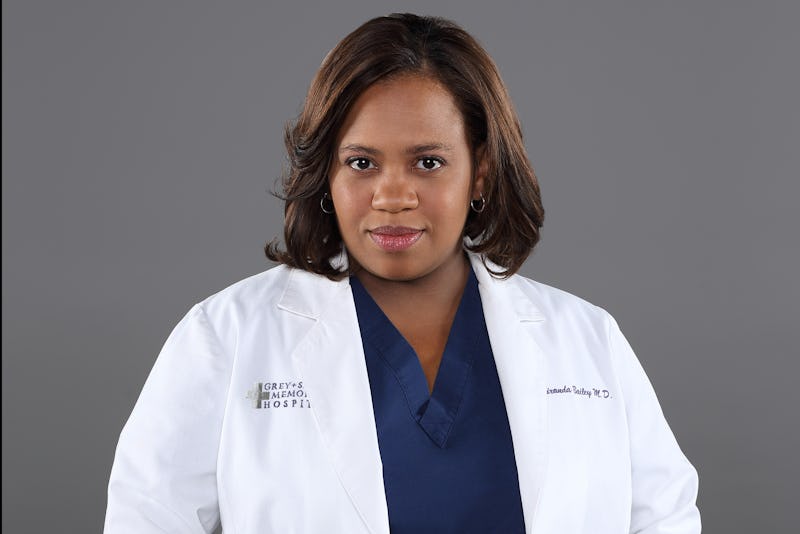 ABC/Bob D'Amico
Since the moment Miranda Bailey uttered, "I have five rules—memorize them," to a pack of intimidated interns, she stole the hearts of many Grey's Anatomy fans forever. Her reputation as a tough boss proceeded her, but over the course of 15 seasons, Miranda Bailey has proven she is a vulnerable, ambitious, hardworking, hilarious, and, yes, strong female character in a show that also boasted the likes of Cristina Yang and Meredith Grey. Miranda Bailey monologues that women should hear not only exhibit what an incredible woman Bailey is but her ability to bring perspective to the lives of others.
Though it's hard to imagine anyone but Chandra Wilson, who's been nominated for multiple Emmys over the course of the series, delivering Shonda Rhimes' signature monologues as Dr. Bailey, that was actually originally the case. Back in 2006, Rhimes revealed to Oprah in an O Magazine interview that the only character she visually described in the script was Bailey. "I pictured her as a tiny blonde with curls," Rhimes said to Oprah. "I thought it would be unexpected to have this sweet-looking person open her mouth and say tough things. But then Chandra Wilson auditioned, and she opened her mouth and said those same things. I thought, 'That's exactly who Miranda is.'"
As they say, the rest was history and Wilson has been delivering iconic, powerful monologues ever since. Here are some of the speeches you might need to hear today. Or any day, really.