Dr. Bailey's 11 Best 'Grey's Anatomy' One-Liners Will Have You In Stitches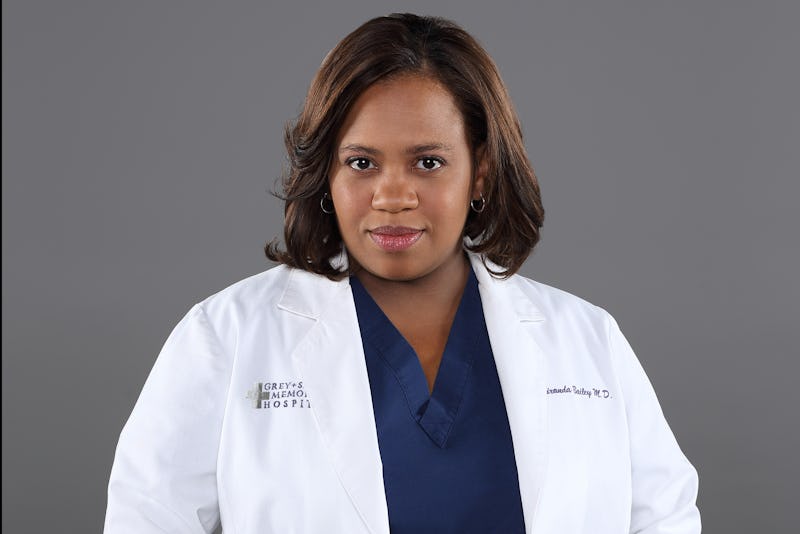 ABC/Bob D'Amico
Maybe laughter really is the best medicine. As evidenced by Dr. Miranda Bailey's best Grey's Anatomy one-liners, a tell-it-like-it-is surgeon's no-nonsense personality can be the perfect way to cut right through all the heart-wrenching drama of a hospital emergency room. And actor Chandra Wilson, who began portraying Grey Sloan Memorial's beloved current Chief of Surgery when the hit ABC series premiered in March 2005, has been just what the doctor ordered to achieve that effect. Wilson admits, however, that she's come a long way from her first day on the Grey's set.
"There was no thought in my mind, standing there in that moment, that I would still be playing that same character 11 years later," Wilson, who took a leave of absence from her day job at Deustsch Bank to film the Grey's pilot, told Cosmopolitan in late 2015. "All I was thinking was, 'Oooh, I'm doing a job as an actor, and I'm getting paid, and I'm going to be able to pay my bills and pay my credit card.'"
Now, nearly 14 years later — and with multiple Emmy nominations under her belt — Wilson (and Bailey) have both since earned their rightful places in the pop culture canon.  "It's the biggest compliment to us to hear kids say ... 'My mom watched and now she watches me watching,'" Wilson told ABC News while celebrating the Grey's 300th episode in 2017.
Though fans dread the thought, Wilson will one day hang up her scrubs. And, sure, when that time comes, she'll leave a legacy of inspiring many young fans to pursue careers in medicine. But, for most, she'll be immortalized by a wit just as sharp as her scalpel. Here are just a few of Bailey's best Grey's quotes.