9 Holiday Mysteries For Readers Who Prefer Their Mistletoe With A Side Of Murder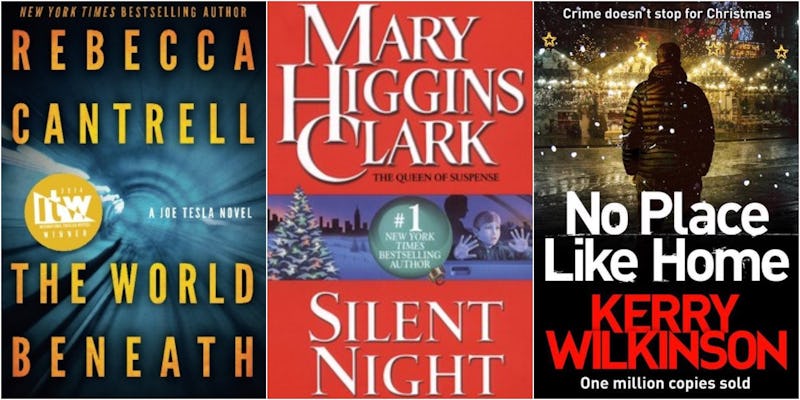 Do you cringe at the thought of Christmas carols, bristle at the idea of baking cookies, sour at the mere mention of Santa and his reindeer? Maybe this festive season isn't for you, or maybe you just haven't discovered the right thing to help get you in the holiday spirit. For some people, all it takes is a glass of eggnog and a few verses of All I Want for Christmas Is You to get in a merry mood, but for people who prefer their mistletoe with a side of murder, these holiday mysteries and thrillers are just the thing.
As many readers know, the holiday season comes complete with its very own reading list. At the top, there's Charles Dickens's A Christmas Carol, Chris Van Allsburg's The Polar Express, and O. Henry's The Gift of the Magi — all perfect titles for people who like heartwarming holiday tales. But what about readers who get their jollies from stories about murder and mystery and mayhem? As it turns out, there is a book category made just for them.
Featuring secrets and Santa Claus, mistletoe and murder, these nine holiday mysteries and thrillers are the perfect way for crime readers to really embrace the spirit of the season.