What Is A "Cozy Mystery"? This Is The Perfect Genre For Winter Reading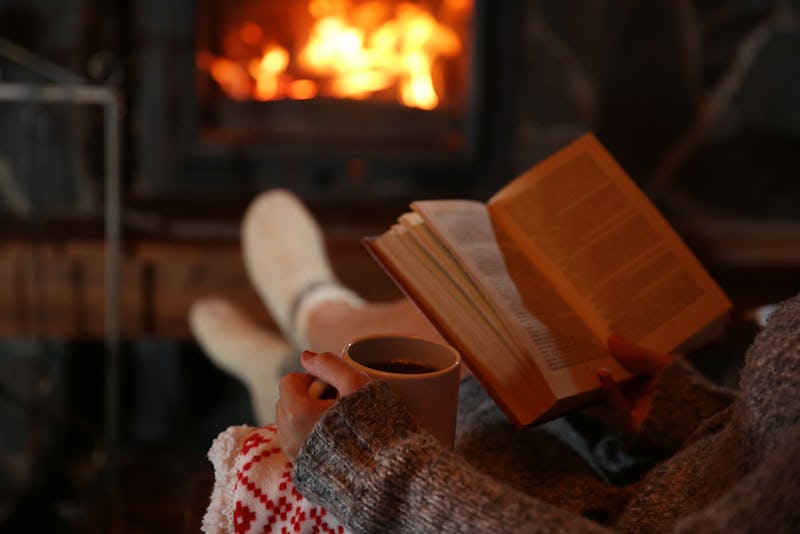 Africa Studio/Stocksy
As the cold weather starts to set in, nothing sounds more appealing to this reader than spending a weekend at home getting lost in a good book. If you, like me, plan on hibernating until spring, you're going to want to stock up on snacks, wine, and a stack of cozy mysteries to curl up with this winter.
You've heard the phrase tossed around, you've seen the section at your local bookstore, but what exactly are cozy mysteries? According to bestselling and Agatha Award-winning mystery author Amanda Fowler, "An amateur sleuth, an unsuspecting victim, a quirky supporting cast, and trail of clues and red herrings are the main ingredients of a cozy mystery." They often also include animal characters, interesting hobbies, and endlessly punny titles.
Unlike traditional detective novels or thrillers, this is a subgrenre of crime fiction that prioritizes humor and heart over sex and violence. Cozies allow readers to go on exciting, sometimes dangerous adventures knowing that in the end, justice will be served and a happily ever after waiting for them. Think small towns, big hearts, and outlandish circumstances.
Ready to spend the weekend snuggled up with a great book? Then grab one of these nine cozy mysteries that make the perfect companions for a winter's night spent in.