If You Love The Mister Rogers Documentary, You Need These 9 Hopeful & Inspiring Books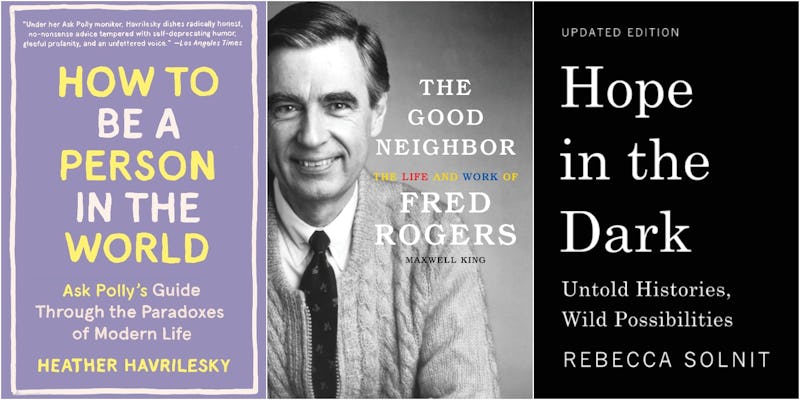 In one of the talking head interviews in the documentary Won't You Be My Neighbor?, Elizabeth Seaman who portrayed Mrs. McFeely on Mister Rogers' Neighborhood says, "He was radical. I know everyone says that, but he was radical!" You probably don't remember Mister Rogers this way; I know I didn't. I definitely remember sitting down to watch his show after school on PBS in the '90s. I remember the puppets, the cardigans, the soft-spoken host and the theme song whose lyrics will never leave me, no matter how old I get. But when Fred Rogers made his debut as Mister Rogers on television in the 1960's, his messages of openness, inclusivity, and kindness in the face of serious issues set him apart. When I sat down to watch Won't You Be My Neighbor? I was expecting to feel nostalgic — I was not expecting to be so moved that I didn't even bother wiping the steady stream of tears from my cheeks until the movie was over.
You don't need me to tell you that we are living in divisive times. And after learning more about Fred Rogers and his life's work, it is clear that we need his philosophy now more than ever. If you, like me, walked out of the theater feeling inspired to live up to the philosophy of Mister Rogers and try to make your little corner of the world a better place, you're going to want to keep that momentum going. And, no surprise here, I recommend books as your next step. The 11 books below all offer some thoughts on hopeful activism that will help propel you toward your own life of radical kindness.