9 Key Differences Between Pilates & Yoga (& How To Know Which Is Right For You)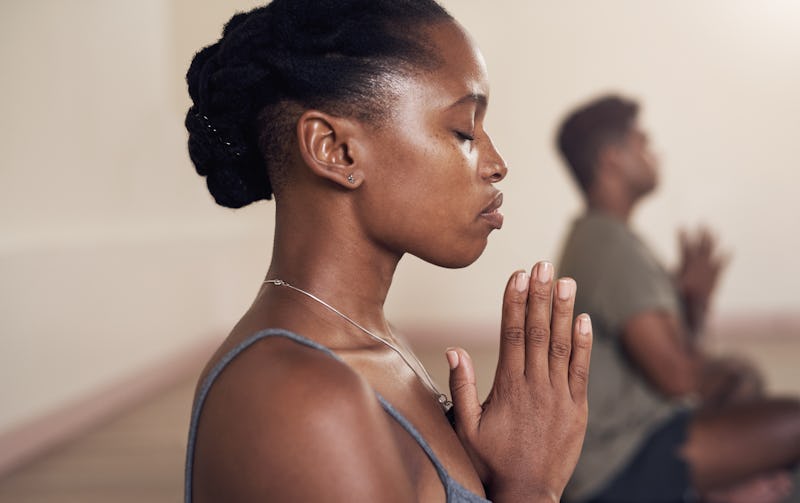 PeopleImages/E+/Getty Images
Your cousin swears by Pilates, but your brother-in-law insists that his yoga mat is far superior. You've heard good things about both styles of working out, but to be honest, they kind of look the same to you. If you're trying to decide which is best for you, or if you already practice one but are curious about the other, it might help to know some of the crucial distinctions between yoga and Pilates.
If you've ever looked in on some classes, you know that there are plenty of things yoga and Pilates have in common. Especially compared to your gym's boot camp and HIIT classes, both of these practices are relatively quiet (alas, no blasting My Chemical Romance). Breathing technique is important in all forms of exercise (as a personal trainer and powerlifter, breathwork is my thing), but both Pilates and yoga really focus on your breath as the guiding force of your workout. Both types of exercise will also leave you feeling stronger and more in touch with your body after a solid session.
With all those similarities, it can be difficult to choose whether Pilates or yoga is better for you. (Spoiler alert: like everything in life, they both are good for different things.) If you've ever been confused about which class to take at your gym, these nine important differences might help you decide where to roll up with your mat.