9 Lady Saints Who Need Their Own Novels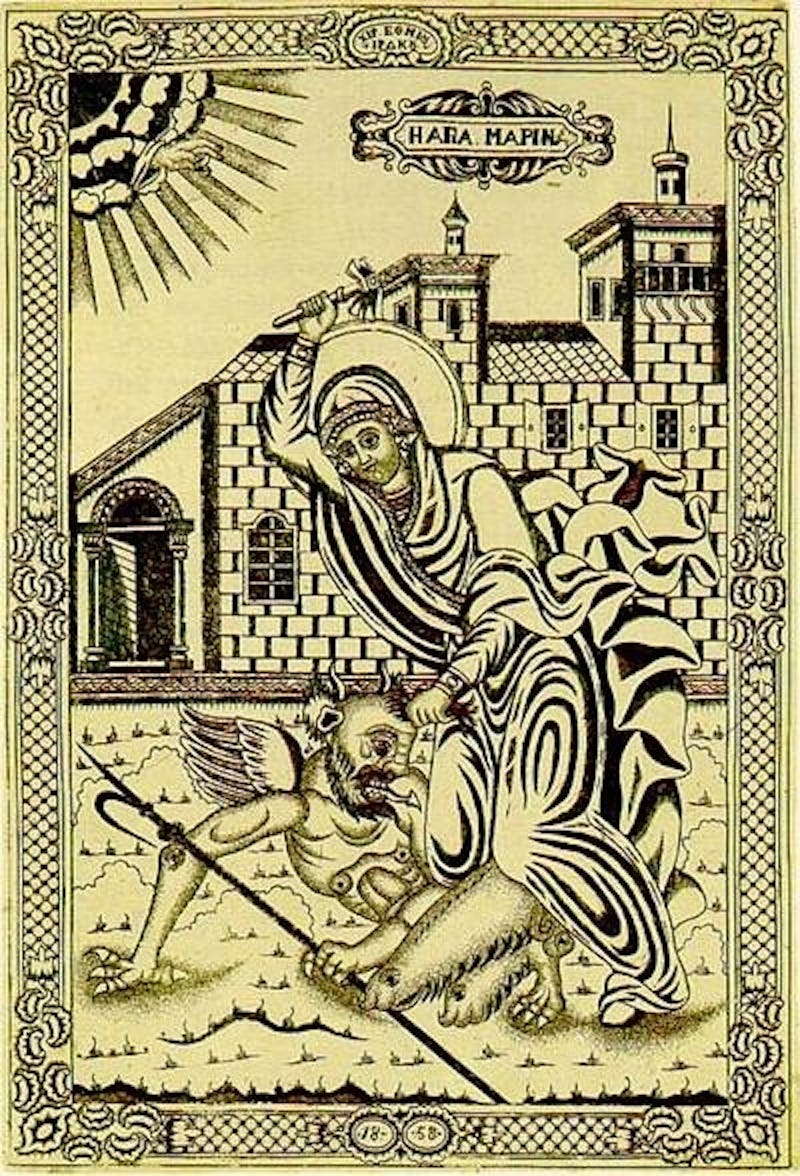 Public Domain/Wikimedia Commons
When I say "lady saint," what's the first word that comes to mind? Was it "badass"? No? Well, that is just so sad. You, my friend, have been missing out on some terrific role models.
Fact: Jessica Jones wasn't the first shero with a chip on her shoulder and supernatural muscles to flex. Before Marvel Comics got in on the superheroine game, the Catholic Church had that ish on lock. I'm talking about actual, living, breathing, historical women here — ladies who led the way, stood up for their convictions, and weren't afraid to cause a ruckus or die for their cause.
Disclaimer: The information I'm about to reveal is supremely biased — biased in favor of amazing. There are a lot of saints on the books (more than 10,000 at last count), and while many of them exemplify purity, charity and other snooze-inducing virtues, there are others who were, shall we say, a bit more complex. In other words, the ladies you are about to meet are not your average nuns, virgins, and mystics. (Although many of them were those things too.) (Also, have you met the Nuns on a Bus? Or seen Sister Act? Don't mess with nuns is all I'm saying.)
These are the edgy ladies, the gals with serious ovaries, the ones who make a girl say, hell yeah, I'll light a candle to her.
Here, friends, I present nine truly badass lady saints.
Katie Bayerl is the author of Psalm for Lost Girls, out March 14, 2017 from G.P. Putnam's Sons Books for Young Readers.