9 Lighthearted Travel Movies That Are Almost As Good As A Real Summer Trip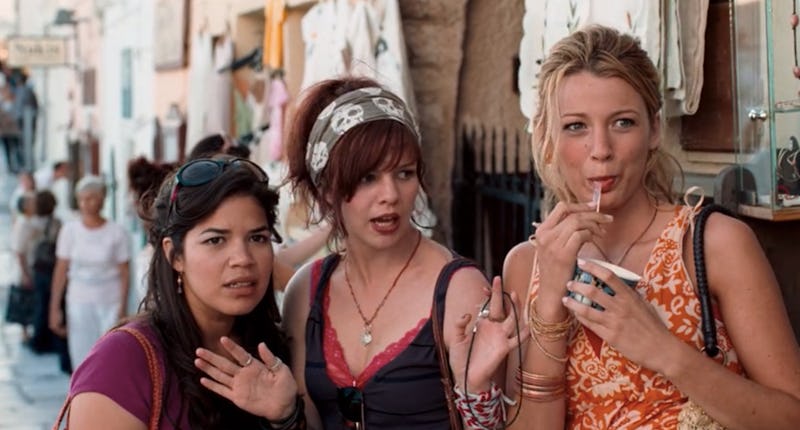 Warner Bros. Pictures
Summer is upon us, and for some, that means taking a well-planned vacation. But for others, organizing a huge trip, checking bags, and spending a ton of money hardly sounds relaxing. It's not always feasible to be able to hop a plane and get out of town, for a variety of reasons. But you can still kick back and vicariously take some vacation time over the next few months. These nine lighthearted summer travel movies are streaming now, and offer all the fun, sunshine, and drama of an actual trip.
This list features some nostalgic picks, like a certain animated Disney movie, that may take you back to childhood summer vacations. Others will make you cry, laugh, or maybe even sing. As a bonus, they all also feature badass women, played by the likes of Meryl Streep and Amy Poehler.
So if you're a traveler at heart, but, for whatever reason can't live out the jet-setting summer you hoped for, marathon a few of these films. They'll take you to Greece, Hawaii, and Abu Dhabi, among other glamorous locations. As incredible as it would be to really swim in their waters and eat all the food, you don't need thousands of dollars to experience them from the comfort of your own couch.