These Moshin Hamid Quotes Are The Inspiration You Need To Keep Resisting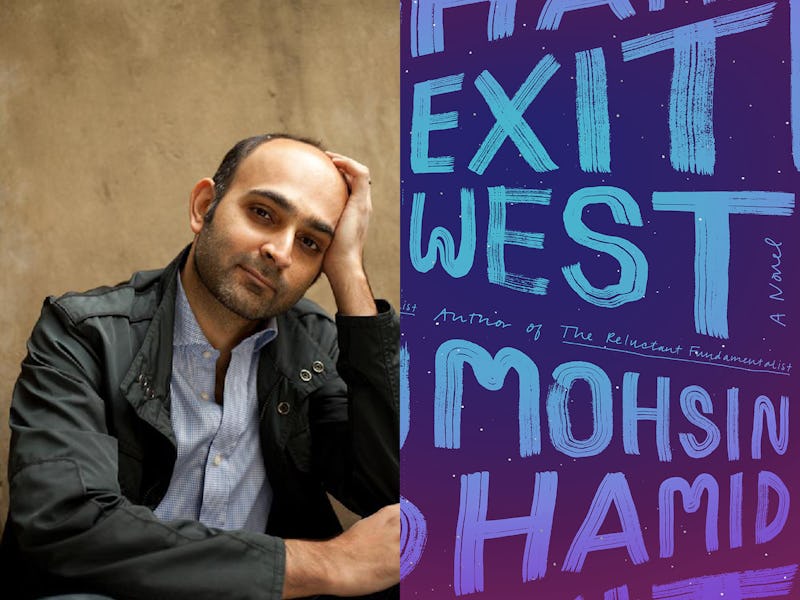 Jillian Edelstein
Every once in a while, an novel comes along that is so timely, so visionary, so essential to the moment it is published in that it is almost as if the author who wrote it could foresee the future. Right now, that book is Moshin Hamid's Exit West, and its author has enough words of wisdom to inspire us all to keep speaking up, keep resisting, and keep going, no matter what the current administration throws at us. If you want to know what I mean, these quotes from Mohsin Hamid will help you survive the next Trump tactic. If anyone has the road map to our future, it's this inspirational and prophetic writer.
The Pakistani author of three other novels and a book of essays, Mohsin Hamid is a truly gifted writer with the uncanny ability to use fiction to not mere entertain and educate readers, but reach into their souls and touch the most tender parts of their humanity. His latest novel, Exit West, is a timely and crucial work of impeccable fiction that perfectly captures the moment it was published in: raw, terrifying, and yet strangely optimistic.
A powerful novel that speaks directly to the realities of the current global refugee crisis, it follows the magical and captivating love story of Naida and Saeed, two young people caught up in the middle of impending civil war who will do whatever it takes to find a place to call home. Relevant and illuminating, Exit West will help you not only understand and empathize with the realities of what we see played out on the news every night, but inspire you to take action.
From breathtaking book passages to insightful interviews, here are nine Mohsin Hamid quotes that will inspire you to keep resisting:
Exit West by Moshin Hamid, $13, Amazon