9 New Beauty Products Out This Week That'll Cheer You Up After The Rainy Weather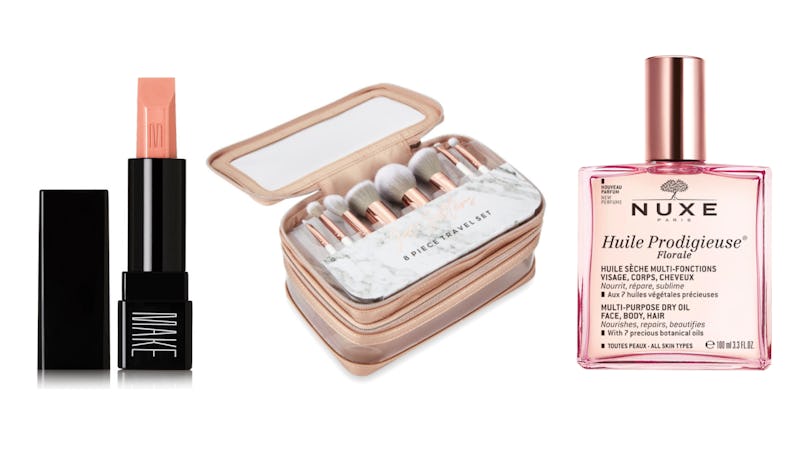 There have been so many beauty launches out this week I have barely been able to keep up. I think brands are getting us super ready for the summer months, which hopefully will start appearing fairly soon (this rain absolutely sucks, right?!). Let's take a look at the nine new make-up, skincare, and fragrance launches out this week, from brands including Huda Beauty, Spectrum, and skincare fave Oskia.
Let's begin with skincare, as I am probably most excited about a new exfoliating face mask that has just come out. Oskia's Liquid Mask contains lactic acid, which gently exfoliates and unveils a healthier, clearer complexion. It also features hydrating hyaluronic acid to balance out the exfoliation factor. We then have Verso's new eye cream, a richer version of its bestselling eye serum.
Body-wise, there's plenty out this week to get excited over. Namely, a foot cream by Soaper Duper that actually makes keeping your feet nourished kind of cool, and a foaming shower gel by Rituals that'll keep you smelling fresh all summer long. Nuxe has also just released an updated version of their bestselling oil, which can be used on hair, face, and body.
For makeup, we have a hydrating foundation stick by bareMinerals, a new tanning offering from Huda Beauty, a new brand I am super excited about, and Spectrum's jetsetter brush kits.
Keep reading to find out more.