12 New Year's Eve Memes That Are Super Relatable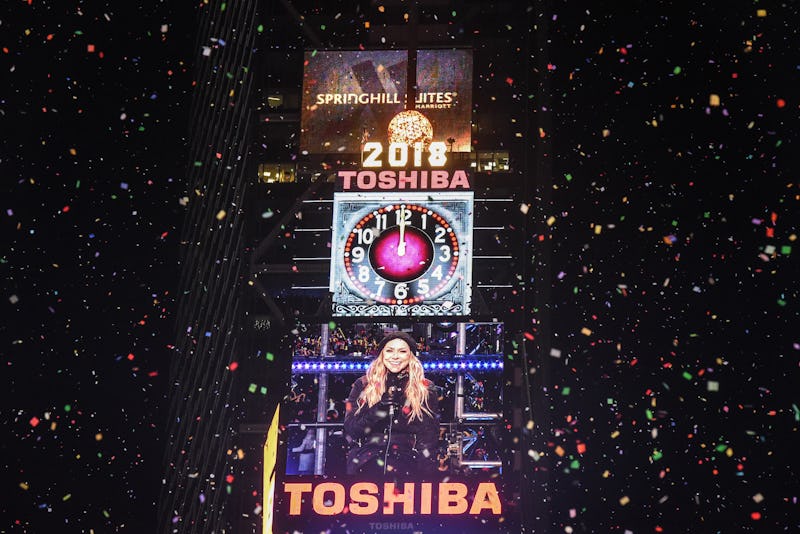 Stephanie Keith/Getty Images News/Getty Images
It's safe to say that, by this point in December, we're all ready for what a new year has to offer: changes both big and small, the feeling of being able to start over, and the beginning of something new. It's been a long year, and it's always nice to pause and hit the reset button, even if you aren't planning on going through any major changes. Plus, New Year's Eve is a fun holiday that is all about celebrating and partying with all of your friends and loved ones... right?
Actually, wrong. It seldom turns out that way — and that's OK! These New Year's Eve memes are proof of that.
The problem with New Year's Eve is that it just comes with way too many expectations. There's a terrible amount of pressure to go out, attend a huge party, have an amazing time (like, the best time of your whole lives), drink and eat a lot, dress up, take the best photo at midnight, and maybe even find true love and a soulmate forever. No pressure! In reality, though, New Year's Eve is often a little bit more complicated than that. In most parts of the country, it's freezing cold, meaning wearing anything other than a parka is touch. It's also not as chock full of parties as movies and television would have you believe. Sometimes you can't even find one rager to pretend to be interested in!
For many of us, New Year's Eve often ends up being anticlimactic: a night where we end up hanging at home, doing something low-key, wearing pajamas, and forcing ourselves to stay awake until at least 12:15 a.m. or something. And there's nothing wrong with that, just like there's nothing wrong with going out to a raging party. Either way, we can still poke fun at how many expectations New Year's Eve comes with.
So, check out the below funny New Year's Eve memes that you'll be able to relate to, and that will also make you feel great about whatever you have planned for the night: