9 Nonfiction Books That Give You The TRUE Story Behind Your Favorite Scary Stories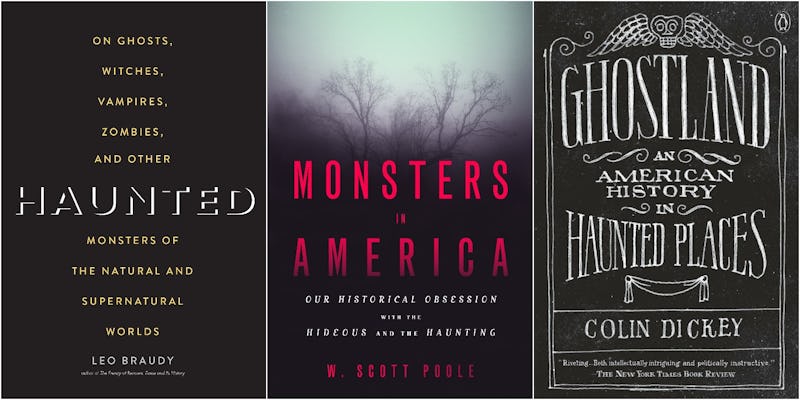 Every October, readers flock to the horror genre in search of terrifying tales about monsters, ghosts, witches, and things that go bump in the night. But what if I told you that the fiction section of the library wasn't the only place to find unnerving narratives about the supernatural? Whether you're into vampires and werewolves or aliens and man-eating insects, there are plenty of nonfiction books about scary stories that reveal sometimes, the truth isn't just stranger but often spookier than fiction.
If you're a fan of horror, than chances are you already know the scary stories of Frankenstein, Dracula, and the other classic monsters by heart. But how much do you know about the real stories, the real people, and the real history that inspired them? Although scary stories often seem out of this world, the truth is, it is from this world that they are born from. Whether it be a result of religious fears, cultural anxieties, racial tensions, impending war, or something else entirely, fictional tales of horror are almost always inspired by something happening in real life. The only question is, what real life events inspired your favorite scary story?
Whether you're a fan of classic monster legends or more into modern tales of otherworldly terror, you're going to love these nine terrifying nonfiction books that take you behind the scenes of your favorite scary stories.