These Clothes Swap Events Will Save You Money & Help The Environment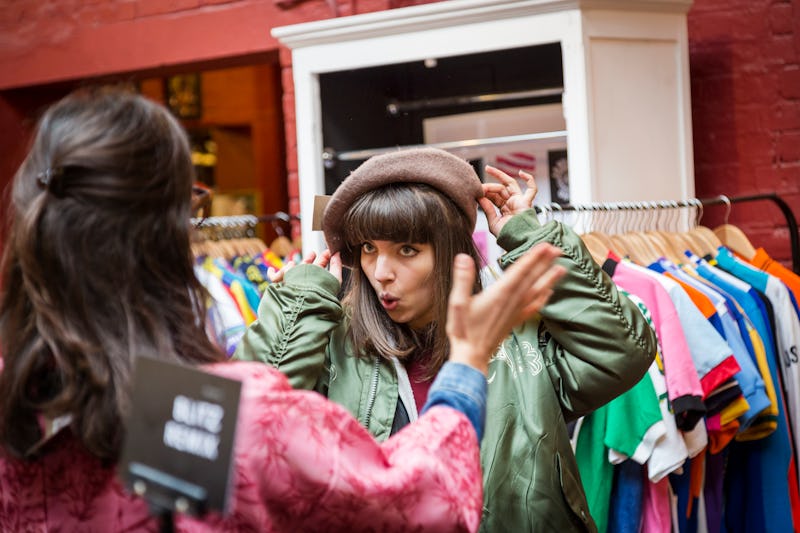 Anouk de Maar/Getty
Do you feel exhausted by your tired-looking wardrobe, continually without anything to wear? Do you ever drool over other people's unique wardrobes and wish you could get your greasy little mitts on them? Well as the old adage goes, one person's trash is another person's treasure and UK clothes swapping events are here for you to do a sartorial overhaul that won't cost you or the planet.
By now we all know that fast fashion is contributing to the rapid and terrifying affects of climate change, and people are becoming more aware of making changes to their consumer habits. According to the BBC, the fashion industry accounts for over 10% of global carbon emissions, which is more than all international flights and maritime shipping combined.
The idea of a swap shop is to bring something you no longer wear and swap it for something else. Although events have different rules, the general consensus is that you hand in your clothes (all of which are in tip top condition) and receive a token per garment. These tokens are then used to get some fresh steeze.
So all you have to do is have a quick wardrobe audit, pull any decent pieces that no longer make your eyes twinkle, and get yourself to one of these events.