9 People Of Color Share How They Found Culturally Inclusive Therapists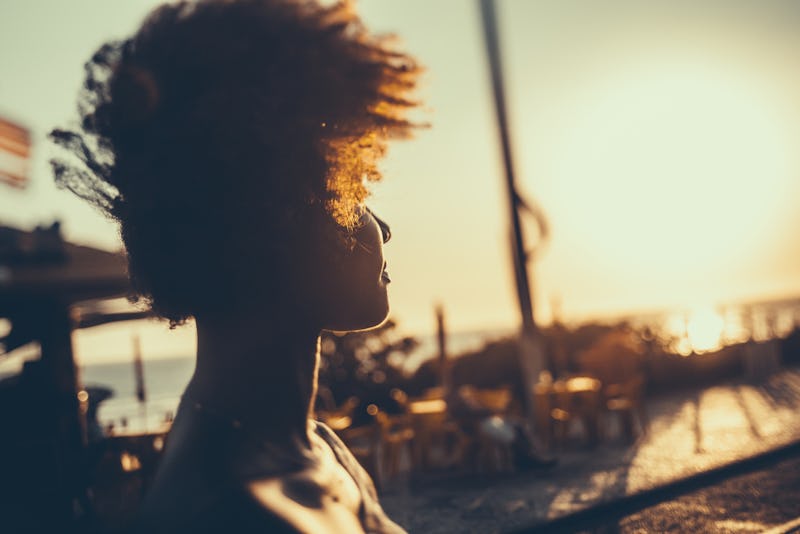 skyNext/Shutterstock
Seeing a therapist is a nerve-wracking ordeal. It may be hard to open up about your heartbreak, and about some of the most embarrassing, painful, and even happiest moments of your life to, well, a completely stranger. This is especially true for women and nonbinary people of color who are going to therapy for the first time, given the cultural norms that can make it much harder for marginalized people to seek out mental health support.
Though communities of color are just as impacted by mental health issues as white communities, people of color are less likely to receive treatment services. In fact, the National Alliance on Mental Illness (NAMI) reported, factors such as higher levels of stigma, insurance coverage, cultural insensitivity, discrimination, bias and language barriers can keep women and nonbinary folks of color from getting quality care. Still, as writer and editor Rajul Punjabi reported for VICE, more millennials of color are going to therapy — despite facing these systemic barriers.
For many people of color, seeking out an affordable and accessible mental health provider is often just the first step in the process. Monique Castro, a licensed marriage and family therapist, and the founder of Indigenous Circle of Wellness, tells Bustle that the next step is often finding a provider who is culturally inclusive, and it can be a challenging one — but, she says it's "vital" for women and nonbinary folks of color who are seeking mental healthcare.
"Culturally inclusive therapy honors and supports the inclusion of ancestral knowledge, traditions, stories, music, medicine (indigenous medicine, such as plants, herbs, etc.), family lineage, community, relationship to all creation, and so much more," Castro explains. "Culturally inclusive therapy is a true invitation to share openly, freely, and with appreciation of who someone is. [...] Far too often, folks of color, or any underrepresented group, are pathologized for simply being who they are — this includes being labeled, and obtaining an incorrect diagnosis simply because standard mental healthcare forces therapists to fit their clients into boxes."
Nine women and nonbinary folks of color share what it was like to go to therapy for the first time, and how they found culturally inclusive support.