9 People Discuss The Alternative Type Of Therapy They Swear By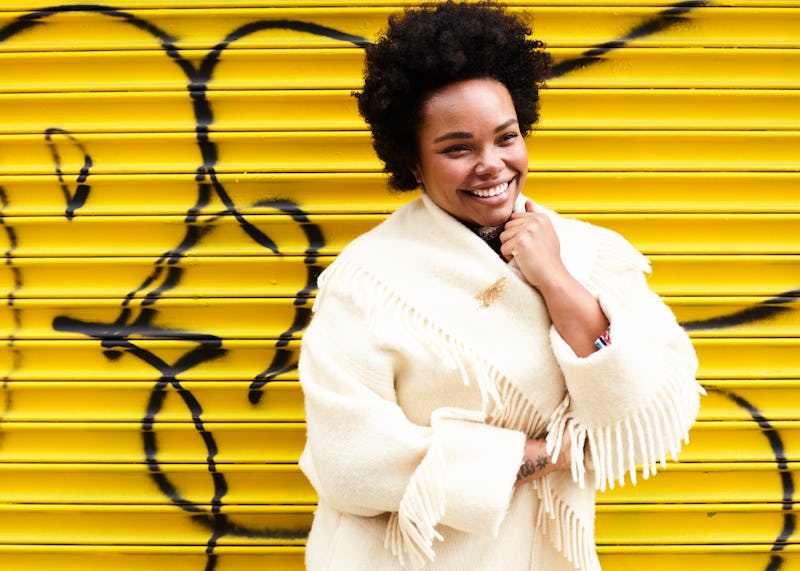 Hannah Burton/Bustle
While the jury is still out on why, it's pretty clear that mental illness is on the rise in the United States in recent years. Titles like "The Meteoric Rise of Mental Illness in America and Implications for Other Countries" and "The Alarming Rise in Teen Mental Illness" blare at us from social media and news outlets. Mass shooting after mass shooting is attributed to individual mental health problems, rather than structural societal ones. The opioid epidemic barrels forward, with no sign of stopping. And, at the same time, a recent CDC study found that despite increases in serious mental distress, access to mental health services are on the decline.
So what do you do if you're suffering from depression, but your insurance doesn't cover therapy? Or what about when you start having debilitating anxiety attacks, but you don't even have insurance? Or what if you've tried traditional therapy but it doesn't seem to work for you and your particular ailments? One answer: Find alternative types of therapy.
"Alternative" therapy just refers to anything that isn't traditional talk therapy or cognitive behavioral therapy. (You, know — the image of sitting down in a room with a therapist and talking about your feelings.) It can include working with a professional or can simply be an activity that helps people manage their minds, feelings, and symptoms. While traditional therapy has been and continues to be a great resource for people dealing with mental health issues and trauma, it's not available to or not the right fit for plenty of people.
With that in mind, here are nine people who use different types of alternative therapy, and why they love it.