9 Podcasts To Listen To If You Can't Help But Love Valentine's Day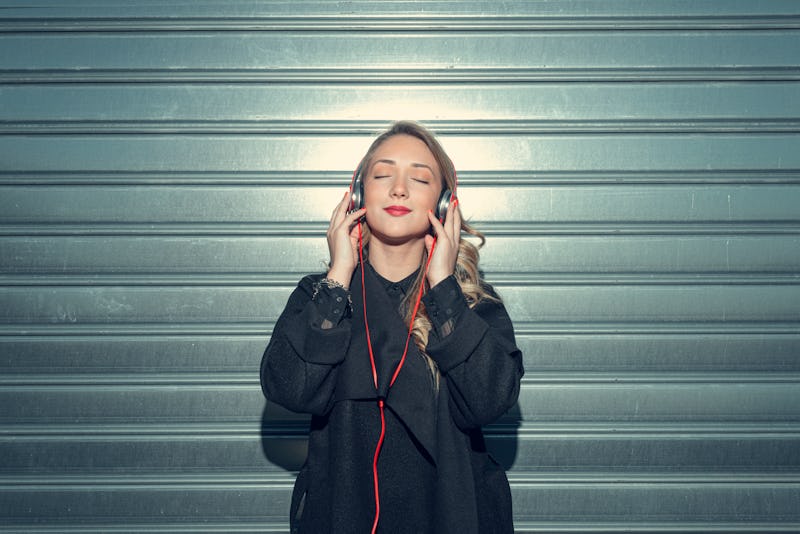 Francesco Carta fotografo/Moment/Getty Images
Valentine's Day tends to elicit strong responses from people: you either love it or you really can't stand it. This isn't surprising, either. Between the corny and pun-filled greeting cards, and that one coworker who still feels the need to hand out individual Valentines to everyone in the office, the romance-focused day can often feel a bit like overkill. But it's also possible that you're just not celebrating right. This year, you might consider listening to podcasts that will make you love Valentine's Day — or at least make it bearable.
There are countless podcasts about sex, love, romance, hookups, and everything in between, all of which are available at your fingertips. Even better than their accessibility is their price point, or lack thereof. That means you can celebrate Valentine's Day any way you want to (by hearing stories about hookups gone awry, for example, or melting from the warmth of real-life love stories) without spending a single dime.
Valentine's Day is often depicted as a holiday that you can only enjoy if you're in a certain type of relationship, or a certain type of person. But really, you can celebrate it any way you want to — and these nine podcasts might be the ticket to having the best Valentine's Day of your life.