9 Things To Buy For Someone Who Hates Winter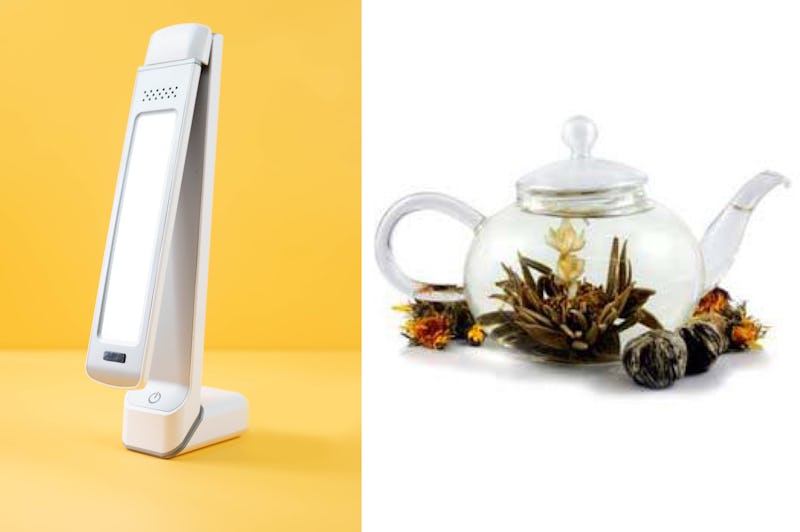 Circadian Optics / Mountain Rose Herbs
Mark your calendars, because November is steadily approaching — which means, winter weather is just around the corner. While some people may be looking forward to the holidays and first snowfall, others of us (ahem) dread wintertime. For people who hate winter, it's essential to stock up on a few must-have items you can keep at home that will make ~snow szn~ easier to get through.
If you feel like the winter season takes a toll on your mental health, you're not alone: According to the American Family Physician, somewhere between 4 to 6 percent of people in the U.S. are believed to seasonal affective disorder (SAD), most of them in winter. What's more, Psychology Today reports an additional 10 to 20 percent of people are estimated to have a milder version of SAD during wintertime. Unsurprisingly, surveys from Gallup Poll and YouGov conducted over the years have routinely revealed that winter is the least favorite season among the majority of Americans.
However, if winter has you feeling gloomy — or even if you simply don't enjoy the freezing temperatures, frigid air, and blankets of snow — there are products that can get you through the coldest time of the year. And if someone in your life happens to be one of these people, hey — these make great holiday presents. From flowering teas to light therapy lamps, here are nine products you need heading into the season if you can't stand winter weather.