9 Signs Your Partner Is Fully Committed To You, Even If They Aren't Saying It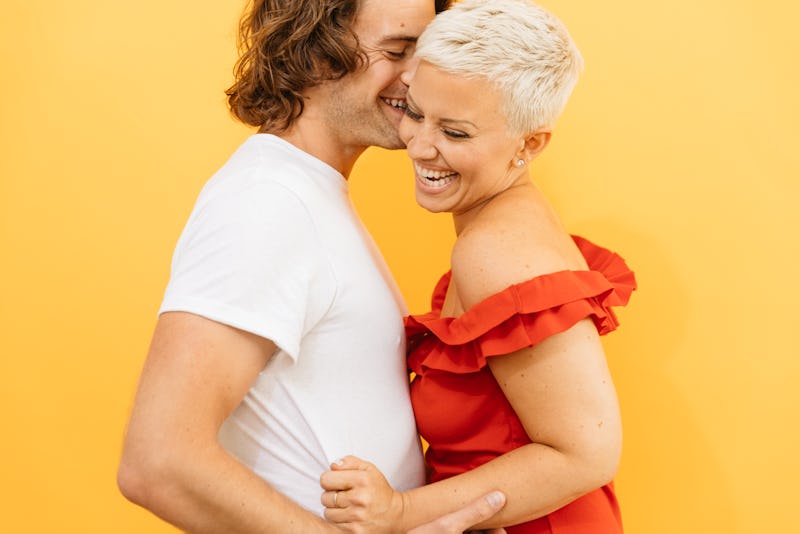 Ashley Batz/Bustle
You could be dating your partner for a while and think things are going great. But you can never really know for sure unless they actually tell you how they're feeling. For some people, being comfortable enough to express how they're feeling takes time. So how can you tell if your partner is truly all in if they're not saying it? According to experts, there are some signs you can look out for.
"Knowing is your partner is all in is important for your own sense of security," dating and relationship expert, Michelle Baxo, tells Bustle. "It also informs you how much you should emotionally invest in the relationship." After all, why waste your energy on someone who isn't emotionally invested enough in your relationship?
If your partner isn't directly saying they're all in, you can tell by listening for things that indicate a "high level of commitment." According to Baxo, these are things like planning a trip for next summer or discussing where to spend the holidays this year. Someone who's all in sees a future with you and it will show up in the things they say.
But more often than not, they will show you they're serious through their actions. So here are some signs that your partner is truly all in even if they aren't saying it, according to experts.