9 Signs Your Partner Is Trying To Get Closer To You That You Might Not Realize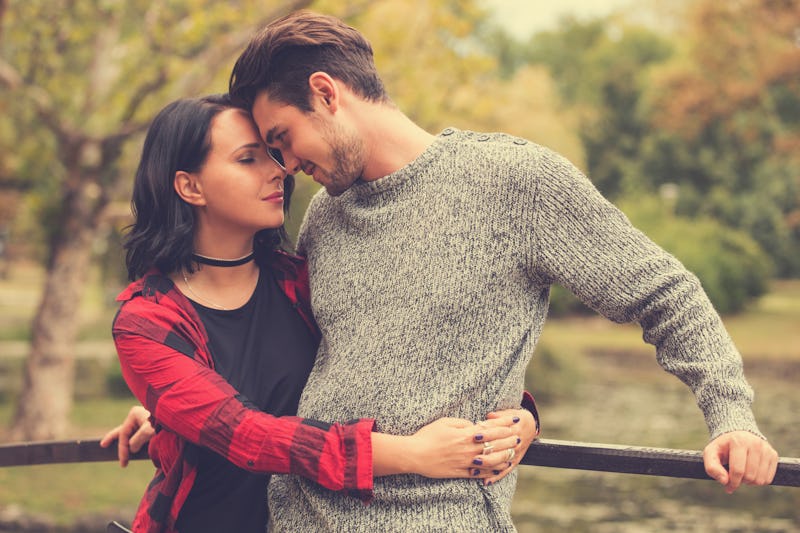 Kitja/Fotolia
Sometimes, you're dating someone and things are moving at a nice and steady pace. However, other times, you may be missing signs your partner is trying to get closer to you. After all, perhaps they're having you meet more and more of their friends, but you don't think it's a big deal — that's just how relationships work. Or maybe they're starting to ask you more questions about your life. Whatever the case may be, there are definitely signals your significant other gives you — subtly or overtly — that they are trying to get closer to you, emotionally speaking. And, in most cases, it's a very good thing that the person you're dating wants you two to get closer… as long as it's not in a creepy or stalkerish way, of course.
"Regarding the familiarity we have with someone, and the comfort we have with them, it often desensitizes us to subtle shifts in their communication style," Shlomo Zalman Bregman, Rabbi, matchmaker, and relationship expert, tells Bustle. "One of the many ways this manifests itself is in the form of a partner having renewed and/or heightened interest in the relationship, and, in essence, trying to get closer to you through their actions. So pay attention to what they're doing differently, and more of."
Like Rabbi Bregman says, someone's actions can be very telling. Here are some signs your partner is trying to get closer to you that you might not realize... at least, not at first.