It's Time To Raid Your Dad's Wardrobe Because Fleeces Are BACK & Hotter Than Ever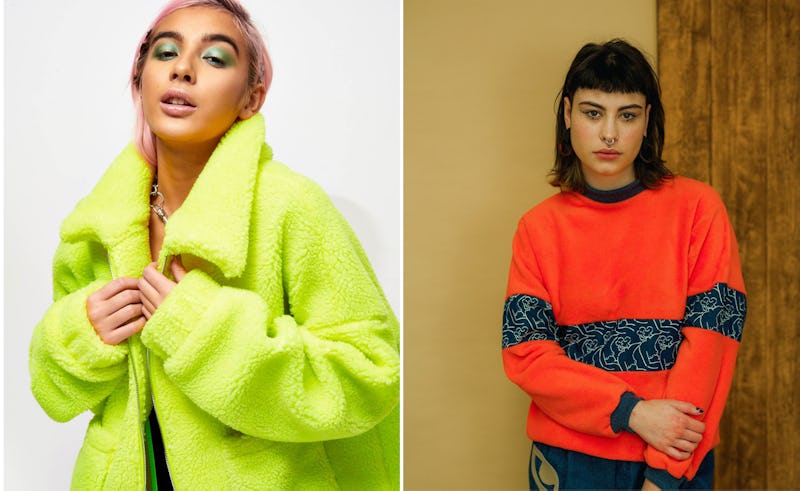 Jaded London / Syd & Mallory
Fleeces really are hot right now, and you will be too once you get yours. Yes, fashion focused friends, it is time for another round up on what is going down in the fashion world. And y'all, this one is as comfy as it is fashion forward. I guess some might say it is fashion backward as this is not a brand new garment, but guys, these stylish fleece jackets available in the UK are actually pretty lit.
You heard me right. Zipped way up tight so you can cover the lower part of your face like a half mask, shielding you from the beast from the east incumbent. According to experts it looks like this winter is going to be an absolute shocker. Now if I have said it once I have said it a thousand times — comfort is vital when it comes to fashion. Luckily for us, we live in a time where trainers, tracksuits, and teeshirts are in. Days of girdles, heels, torture device-esque bras, and way too tight garms are up.
It is far more chic in 2018 to wear an oversized top and trousers, comfy AF trainers and to prance around like the ultimate lounge lizard. And fleeces are here to basically be the icing on the cosy cake.
With fleeces this cool, you will be hoping for snow. Go get yours before the cold sets in.