Daily Habits That Are Making You Feel Stuck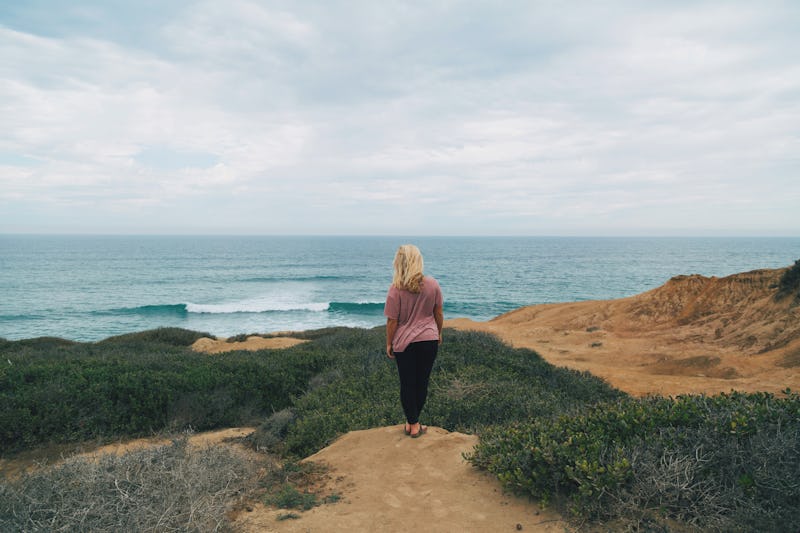 Have you ever had those moments when you feel trapped? You can't seem to get out of your head and you don't know what to do. Well, your daily habits could be making you feel stuck without you even realizing it. From the moment you wake up to the time you go to bed, your actions and thoughts can determine how your day will go. If you decide to watch cat videos all day (no judgement!) or you constantly feel sorry for yourself, you may not achieve what you want to accomplish.
"Believe it or not, your thoughts are habits. Even though they seem to come automatically, you do have control over what you are thinking. The first step in changing your thoughts is to identify what it is you want, and then notice the thoughts you are thinking and how different they are from helping you reach your goals. From there, you can work to shift your thinking to be in closer alignment with what you would like to see happen in your life," says mind-body focused psychotherapist, Alena Gerst, LCSW, RYT, in an article with Bustle over email.
Like Gerst says, the way you decide to live your life may determine the outcome. If you believe in yourself and picture a better future, your drive and determination can help you get out of this funk. You just have to hold yourself accountable. But to go a little more in depth with this story, I connected with a few experts to show what kind of daily habits can make people continue to feel stuck in their own life. Check out all nine, below.