9 Subtle Signs Of Lyme Disease You Might Not Think To Look For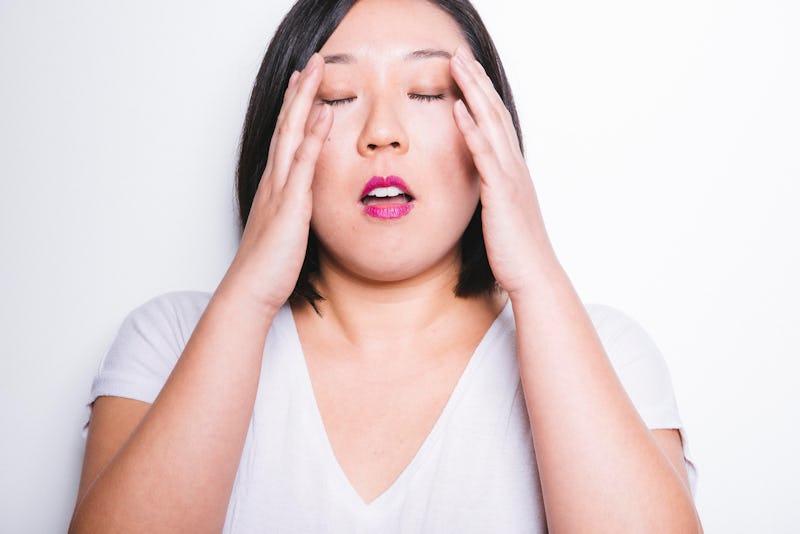 BDG Media, Inc.
If you've ever seen a tick — especially if you've seen one feed on a dog or a human — then you know what gross, creepy little creatures they are. Unfortunately, they also transmit some potentially serious illnesses. According to the Centers for Disease Control (CDC), tick-borne Lyme disease is passed to humans via bites by infected ticks, and the result can be a range of sometimes mystifying symptoms that may last for years. But surprisingly, we can get bitten by a tick and not even know it, and if we live in areas prone to tick infestations, we owe it to ourselves to be extra mindful to avoid tick bites. If we do end up on the receiving end of a tick bite, there are some subtle signs of Lyme disease to watch out for.
The CDC reports that untreated Lyme disease can cause slew of health problems over time. If you think you've been bitten by a tick, you should definitely see your doctor, stat. And if you can, bring the critter with you when you make your appointment, so that your provider can have the tick tested for Lyme infection. Healthline notes that the symptoms of Lyme disease mimic those of other illnesses, so sometimes it's difficult to diagnose. Lyme awareness is key to prevention — here are some signs of Lyme disease you should know.