These Maps Of Winter Storm Stella Are Frightening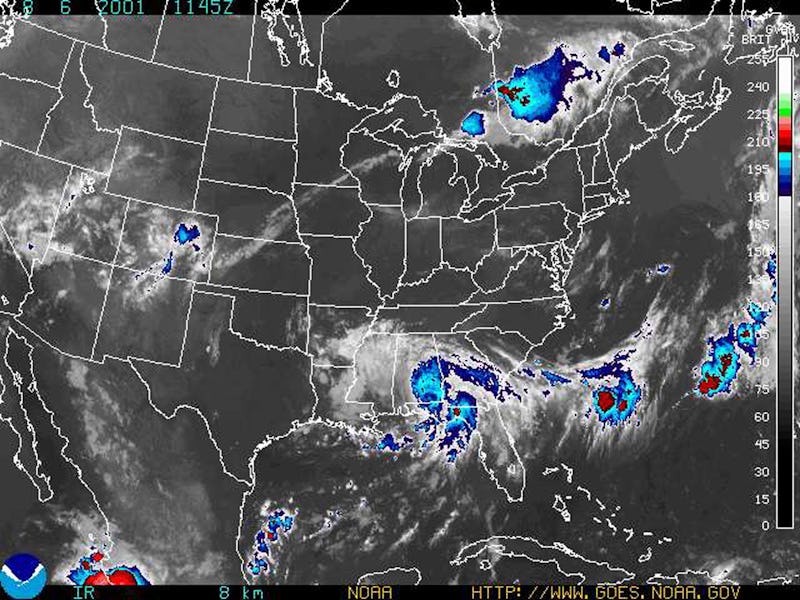 Getty Images/Getty Images News/Getty Images
Winter Storm Stella is touching down in the northeast, and it's going to be a big one. Blizzard warnings have been issued for no fewer than eight states, and New York City may see as much as three feet of snow. Needless to say, these are great reasons to stay inside if you can — and if the multiple weather advisories weren't enough to convince you that this is a big deal, perhaps these terrifying maps of Winter Storm Stella will do the trick.
As of this writing, there are blizzard warnings in effect in parts of Pennsylvania, New Jersey, New York, Connecticut, Rhode Island, Massachusetts, New Hampshire, and Maine, as well as winter storm warnings in Washington D.C. and Baltimore. Coastal flooding is expected in New Jersey, Long Island, Cape Cod, and elsewhere, and waves may be as high as nine feet when they hit the short. This will likely cause road closures — as will downed power lines, trees, traffic accidents and lack of visibility. The worst of the storm is expected to begin Monday night and continue for the next 24 hours or so, according to the Weather Channel.
The bottom line: Stay home if you can. But don't take my word for it — let these maps convince you.
A Break In The Space-Time Continuum?
What is happening in that second map? Because that's pretty much what I imagine a black hole looks like as its in the midst of swallowing our planet.
Can't See
No big deal here, other than the fact that you can't see more than a quarter of a mile in front of you and have to contend with something called "freezing fog."
Mother Nature Is Angry
This map, meanwhile, literally looks like an angry face yelling at you.
No Escape
I can only assume that "Isolated 24"" means you'll both covered in snow and cut off from the rest of human society.
It's Snow Joke
Scratch that, guys — New York is looking at three freaking feet of snow. So like, up to your belly button.
Prepare The Bomb Shelters
Sure, "bombogenesis" is technically a type of cyclone. But you'd be forgiven if you glanced at this map and concluded that a nuclear weapon had just exploded off the coast of New Jersey, because that sure looks like what's happening.
Freeze!
There's something low-key frightening about the nonchalant "FREEZE WARNING" label in the middle of this map.
What Is Happening
Is the entire planet melting in this picture? Because it sure looks like the entire planet is melting in this picture.
Just Stay On The West Coast
They could have just said, "everything will be terrible between Maine to Minnesota."
In all seriousness: This storm is a big deal, so stay safe, and if you can, stay indoors.