A Spider Isn't The Weirdest Thing That's Been Named After Michelle Obama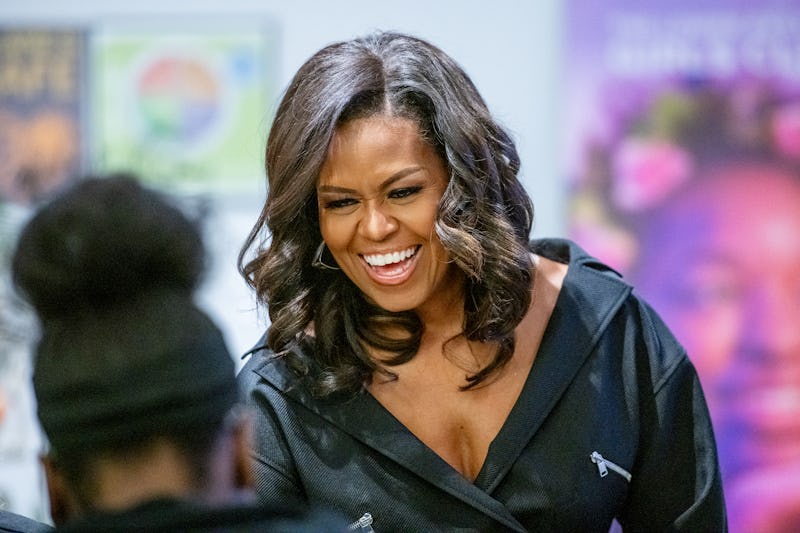 Roy Rochlin/Getty Images News/Getty Images
People have numerous ways of expressing their admiration for public figures, and some are quirkier than others. In a gesture to mark the legacy of former first lady Michelle Obama, a list of things have been named after her, including schools and, more unexpectedly, even a spider.
Over the years, the former first lady has inspired many people through her work. From encouraging educational initiatives for girls to promoting healthy lifestyles for children across America, Obama has won nationwide attention for working on public causes. In 2018, The Associated Press dubbed her a "trailblazer."
Last year, the former first lady wrote her memoir, Becoming, which ended up selling over 2,000,000 copies throughout North America within just 15 days of its release on Nov. 13, 2018. On the first day of Becoming's release, the memoir sold 725,000 copies, The Hill reported.
Apart from her literary endeavors, Obama has also encouraged Americans to actively participate in their civic duties. Shortly before the midterm election in 2018, Obama went on the "When We All Vote" tour for her non-partisan voter registration program. The former first lady highlighted the significance of the Voting Rights Act of 1965 in order to encourage more Americans to cast their ballots that election season.
Shared below are just some of the things that have been named after the former first lady over the years.