'Bachelor' Star Jacqueline Is Very Impressive & Her Instagram Proves It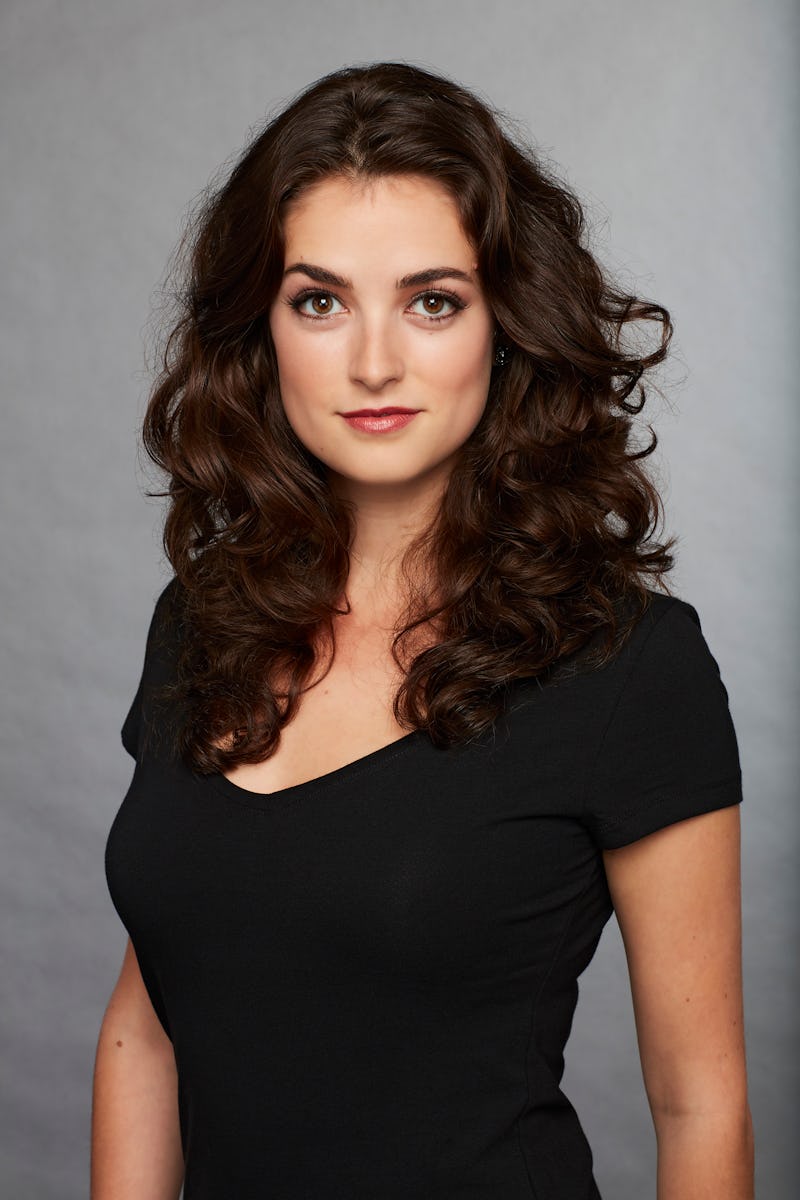 Craig Sjodin/ABC
Screen time on The Bachelor (editor: Amy Barbour) is a limited resource, and for every contestant that makes up a large portion of the season — like Bekah M. or Krystal — there are several contestants who are more like Jacqueline. Jacqueline has been active and present throughout Arie's season of The Bachelor, even if she hasn't been in the spotlight as much as others have. While fans haven't learned much about her from her limited screen time on The Bachelor, Jacqueline's Instagram feed offers up plenty of information for those interested in getting to know more about her.
While Jacqueline hasn't been at the forefront of Arie's season of The Bachelor in a way that some of the other contestants have, no one gets to Week 6 without leaving a major impression on the man handing out the roses. Bachelor fans have already learned from Jacqueline's ABC bio that she's a Research Coordinator from Morgantown, West Virginia with one tattoo (on her foot) and that if she won the lottery she would "have a pet cheetah." While none Jacqueline's Instagram posts may not feature any jungle cats under her ownership, there's still plenty to learn about this contestant from her feed.
She Loves A Good Truck
Arie may be known for driving race cars, but if he really wants to impress Jacqueline, he may need to learn how to be a firefighter. (JK, JK.) This post featuring Jacqueline behind the wheel of a fire truck shows that she's able to find joy in the simplest things — even if it's as simple as sitting inside a large vehicle.
She's Been To Brazil
Jacqueline captured a pretty stellar selfie while visiting Rio de Janeiro. The picture shows her at the base of the famous Christ the Redeemer statue, which looks over Rio de Janeiro.
She's Been To Madrid
Jacqueline seems to be a practiced traveler, having made stops in South America and Europe during her life.
She Enjoy Poetry And Literature
Jacqueline seems to have a penchant for literature, name-dropping author David Foster Wallace on her ABC profile and posting poetry she's enjoying on Instagram. Her latest poetry shout-out is for the poem "Songs of Mihyar of Damascus," by the poet Adonis.
Jacqueline Is A Big Fan Of Wigs
Jacqueline has a variety of pictures on her feed featuring her in various wigs. Whether the wig is blue, the wig is white, or the wig is bright yellow, Jacqueline can find a use for any fake hair she gets her hands.
Jacqueline Take Holiday Onesies Very Seriously
If you can't live the onsie life, then you may not be able to hang with Jacqueline. She not only rocks an elf-like Christmas onesie, but she's also the proud owner of a pink Easter bunny onesie.
Jacqueline Enjoys Ducklings
Jacqueline posted a picture of her enjoying time with a young duckling, proving that not all Bachelor contestants just hang out with dogs.
She's Not A Fan Of Trump
In November of 2016, Jacqueline shared an image of a New York subway corridor that was covered in post-it notes full of positive messages and tagged it as "#notmypresident" and "#itllbeokay." While she likely won't make mention of her politics on The Bachelor, it's easy to see she's not a fan of the current president.
Jacqueline Made A New Friend On The Bachelor
While Jacqueline and the other women on The Bachelor were all competing for Arie, she insists that during the process she "fell in love with someone else." In this instance she's referring to Kendall, as the two of them seem to have become fast friends thanks to their time together on The Bachelor. Perhaps for Jacqueline, the real Bachelor experience was about the friends she made along the way.
While Jacqueline may not end up as the star of Arie's season of The Bachelor, she is just as crucial to the season as any other competitor. Whatever Jacqueline gets out of The Bachelor, be it a husband or simply a new friend, it'll just be one of many interesting experiences that Jacqueline has had in life.